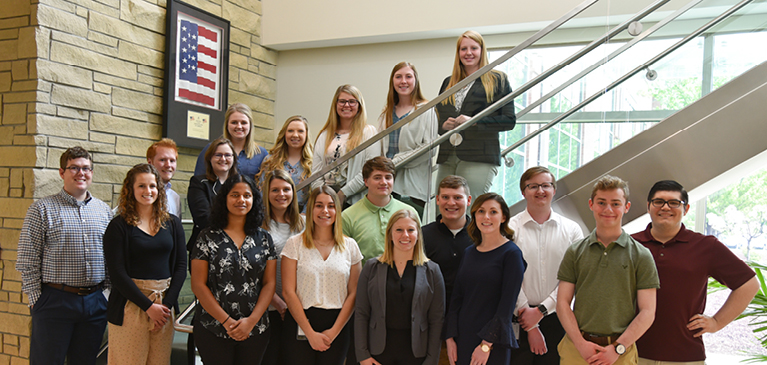 With majors ranging from agribusiness to finance to mathematics, GreenStone's credit interns were able to bring a wide variety of skills to their internship and gain hands-on experience from the credit department.

Throughout the summer, the credit interns learn how to analyze balance sheets, reports and compile financial information. Together they work on peer comparison projects for GreenStone's dairy, row crops, apple and greenhouse customers. These reports ultimately provide customers with insight on their farms, how they stack up to similar operations and ways to improve their businesses long-term.

Hear directly from two of the five 2019 credit interns on what their roles consist of and how their projects at GreenStone directly benefit members.

While interning at GreenStone, these students are earning college credit toward their degree, gaining experience in their field, working alongside industry experts and building relationships with other interns. During the summer, interns had the opportunity to visit and tour a farm to gain a better understanding of GreenStone's values and why we support agriculture. The program also equips interns with valuable interpersonal tools they can utilize throughout their career at intern events like volunteer day and an etiquette lunch.

Check back every Wednesday for new posts about GreenStone careers and intern highlights.

Are you or someone you know looking for an internship? Learn more about GreenStone's internship program and careers here.