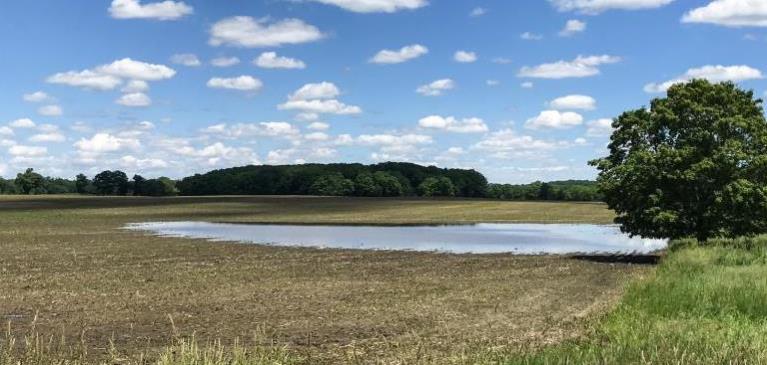 RMA offers APH insurance on cabbage, green peas, machine-harvested pickling cucumbers, mint, onions, potatoes, processing beans and processing tomatoes in certain counties in Michigan through private insurance agents, who can be found with the Agent Locator tool. Growers can make a Written Agreement with their insurance agent to cover these crops in other counties.

Each of these programs generally works similarly for each of the crops, with minor differences in options and coverage levels. Each crop's APH program has details on their calculation at the Michigan RMA website.

Basically, the average crop yield is multiplied by your coverage level percentage to get a guaranteed yield, and a loss occurs when your actual yield falls below your guaranteed yield amount. Many of these programs also entail working with your contracted buyer as well as your insurance agent.

Use the following formula to calculate expected revenue with APH:

APH x ___% coverage – ____actual yield x $____elected price x ___% share = expected revenue per acre.

Your eligibility and premiums can be calculated in more detail with the RMA Cost Estimator tool. The Cost Estimator only provides a general premium estimate. Refer to your crop insurance agent and policy for specific information regarding insurance coverage, calculations, conditions, application deadlines, and exclusions.

This article was originally published by Morning Ag Clips on August 26, 2019. To view the original article, click here or for additional farming resources provided by the USDA, visit www.farmers.gov.

These crop insurance options apply to the 2019 planting season and do not reflect the 2020 crop insurance options. For updates on the 2020 planting season and upcoming policy changes, check GreenStone's Open Fields Blog weekly.