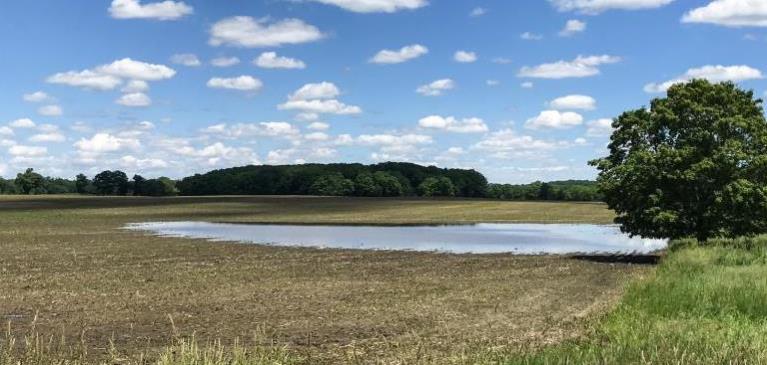 FSA offers NAP nationwide to producers of non-insurable crops to protect against catastrophic natural disasters that result in lower yields, crop losses or prevented planting. NAP may also be available if crop insurance does exist for a crop, but coverage is not available for your crop type or intended use such as fresh market versus processed market. The Farm Service Agency (FSA) handles NAP at the county level, and offices can be found with the Service Center Locator tool.

For all coverage levels the 2018 Farm Bill set the NAP service fee as the lesser of $325 per crop or $825 per producer per administrative county, not to exceed a total of $1,875 for a producer with farming interests in multiple counties. The schedule of fees and premiums follow a standard formula. For catastrophic level 50/55 coverage, the maximum premium for a producer is $6,562.50 (the maximum payment limitation of $125,000 times a 5.25% premium fee). Effective for 2019 through the 2018 Farm Bill, the payment limitation has been increased to $300,000 per payment limitation. This maximum payment limitation times the 5.25% premium factor results in a higher maximum premium of $15,750 for each eligible payment limitation. Keep in mind that the higher premium is a result of higher level of coverage and therefore, a higher maximum payment for an eligible claim. However, if you are a beginning farmer, a socially disadvantaged farmer or limited resource farmer, a producer may qualify to have the premium reduced by up to 50% and the administrative fee waived.

NAP covers prevented planting when unplanted acres are greater than 35% of intended acreage or covers loss of yield when loss is greater than 50% of a crop's Actual Production History (APH) yield per acre at 55% of the national average market price. The 2014 Farm Bill authorized coverage levels ranging from 50 to 65% of production, in 5% increments at 100% of the average market price. This is called the "NAP Buy-up".

A farm's average adjusted gross income cannot exceed $900,000 to be eligible for NAP payments. Also, NAP payments received are limited to $125,000 per crop year, per farm for catastrophic coverage and $300,000 for buy-up coverage levels.

Use the following formula to calculate expected revenue with Basic NAP:

APH x 50% coverage x $____ FSA price x 55% x ___% of affected crop = expected revenue per acre.

Use the following formula to calculate expected revenue with NAP Buy-up:

APH x 50-65% coverage x $____ FSA price x ___% of affected crop = expected revenue per acre.

Your eligibility and premiums can be calculated in more detail with the NAP Crop Eligibility, Premium, and Payment Estimator tool. This tool will also tell you if you are eligible for RMA APH insurance. Refer to your FSA Service Center and policy for specific information regarding NAP coverage, calculations, conditions, application deadlines, and exclusions. MSU Extension reminds you to always contact your trusted legal and tax advisors.

This article was originally published by Morning Ag Clips on August 26, 2019. To view the original article, click here or for additional farming resources provided by the USDA, visit www.farmers.gov.

These crop insurance options apply to the 2019 planting season and do not reflect the 2020 crop insurance options. For updates on the 2020 planting season and upcoming policy changes, check GreenStone's Open Fields Blog weekly.