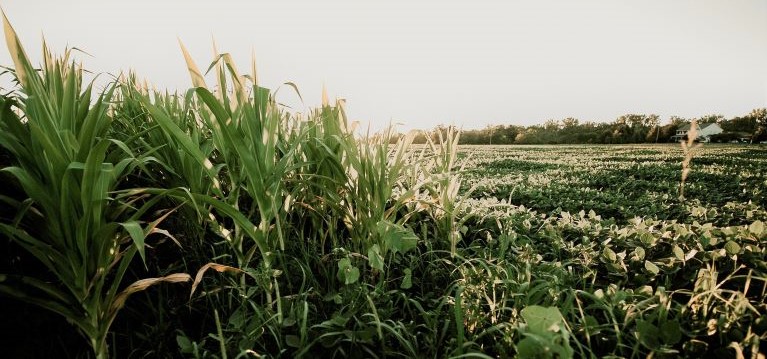 There is not much consensus on yield predictions for this year's grain crops in Michigan and Wisconsin, but there is agreement that optimum weather through the end of October will be critical.

The wet spring has many growers wondering if their crops will reach maturity. Spotters for USDA noted that some corn fields continued to look short, and certain soybean fields were still struggling to fill pods.

"There is optimism that crop yields, quality and grain moisture will be acceptable at harvest, but that remains another risk, as first frost dates are being carefully watched," says Mark Seamon with the Michigan Soybean Promotion Committee.

That thought was echoed by Jim Zook, executive director of the Michigan Corn Growers Association. "We need to keep frost at bay until the middle of October – at least for those areas from highway 57 south," he says. "North of there, many were able to get crops planted in a normal time frame, which are a little farther along than the rest of the state."

Many areas of the state received much needed late summer rainfall that added bushels or tons to most crop yields, but crop maturity is still a big question.

Many farmers are frustrated by the weather this year and say there hasn't been a more challenging season in several generations, Seamon noted. "The marketing issues, which have been influenced by acreage and production reports, as well as international tariffs, have added to the frustration and may have an equally detrimental effect on farm finances."

Across GreenStone's territory of Michigan and Northeast Wisconsin, most customers are feeling the same uncertainty of crop productivity and market tensions "

Each year we normally experience some pockets with below average production but, due to the late spring its anticipated a larger number of producers will be affected this year by lower yields, and possibly lower quality, depending on the first frost date," says Jeff Sommerfield, VP of Commercial. "Early yield reports are variable and in general below average with some optimism for the late planted crops which received some beneficial rains late in the growing season."

Corn Outlook

Zook says Michigan growers expected to plant 2.3 million acres of corn. "About 30% of that didn't get planted – somewhere between 600,000 and 700,000 acres," he says.

Throughout the country, the corn that did get planted was generally on better, tiled ground, giving the crop a better chance. Zook just finished the Between the Rows Tour of the state conducting 380 yield checks. "The crop looks fairly decent for being planted so late. We estimate 152 bu/ac, which is better than what we expected – and what USDA forecasts."

According to the USDA September crop production report, Michigan is expected to yield 148 bu/ac (down seven bushels), while Wisconsin is forecasted at 163 bu/ac, down 2 bushels from 2018.

Nationally, according to an Aug. 22 USDA report, 90 million acres of corn were planted and growers expect to harvest 82 million acres with a yield of 168 bushels per acre – a 4.6% decline from the year prior. In total 13.8 billion bushels are expected, down 4.3% from 2018.

Michigan's thumb area and north of M-46 have the greatest yields, Zook says. "But, it gets marginal from M-46 to I-69, where it was very wet. Counties of Clinton, Shiawassee, Monroe, Lenawee, Washtenaw and southern parts of Ionia and Hillsdale suffered the greatest losses, he adds.

Michigan needs about 240 million bushels of corn to satisfy livestock, ethanol and other minor uses. Growers look to produce between 230-260 million bushels.

Pricing will depend on how that supply is managed, according to Zook. "The basis will be a critical piece this coming year to ration corn supply to get us through this year and next calendar year," he says.

Soybean Outlook

According to USDA, national soybean production is expected to be down 19% from 2018, at 3.63 billion bushels from 75.9 million harvested acres. Yield is forecasted at 47.9 bu/ac, a drop of 7.2% from a year earlier. Michigan's average is expected to be 42 bu/ac, a drop of 3%, while Wisconsin expects 47 bu/ac, unchanged from last year.

"Because of late planting dates, some acres were shifted from corn to soybeans, but I don't expect that it was significant," Seamon says. "Growers were also considering crop prices and Market Fluctuation Payments when deciding crop plans, which made decisions more difficult."

USDA reported 1.706 million acres of soybeans planted in Michigan, with 361,793 acres prevented from being planted. In 2018, Michigan soybean growers planted a record high 2.3 million acres.

The short crop of 2019 has been a negative for the entire industry, Seamon says. "Impacts reach crop inputs of seed, pesticides and fertilizer, as well as custom application, grain handling, processing and production," he explains. "The only positive is that we won't be adding to our large, carry-over stocks from 2018."

The 2019 soybean crop is variable. There are a few fields that look good (45% are rated good to excellent by NASS reports), but more, 51%, fall into the very poor to fair category. "There are nice fields next to fields that are poor or weren't planted this year," says Seamon, who expects the yield to average somewhere around 40 bu/ac. I realized it will be a reduction of eight bushels from 2018. "The record high state average yield was in 2016 at 50.5 bu/ac, but a longer-term average would be in the mid 40s," he says.

Wheat Outlook

Wheat in Wisconsin and Michigan was planted late due to poor fall harvest issues, germinated late and had poor tiller development prior to winter dormancy. This led to some thin spring stands and weed control problems. Wheat broke dormancy in late April and crop development was delayed all season due to near 30-year low GDU accumulation.

In Wisconsin, overall winter wheat yield and test weights were below average in 2019. Yield was down eight bushels to 63 bu/ac for a state total of 10.7 million bushels, a decline of 3.49 million bushels. The state also saw a 14% decrease in winter wheat acres planted (210,000) in the 2018-2019 growing season compared to the previous year.

However, in Michigan, the cool spring conditions allowed wheat to tiller out and increase yield potential more than expected. Growers were pleasantly surprised once the combines started rolling, according to Dennis Pennington, Michigan State University biomass educator and wheat systems specialist. "Hot weather near the end of grain fill reduced test weight on some farms, but most of the wheat in Michigan was at physiological maturity when the 90-plus temperatures hit, causing little to no damage." Michigan's planted wheat acreage was 510,000 acres and 470,000 were harvested, same as 2018. But, in 2019, the yield was up one bushel to 77 bu/ac over the year earlier.

Total wheat production in Michigan has increased over the past years with 33.6, 35,7 and 37.7 million bushels in 2017, 2018 and 2019, respectively, according to Pennington. Total production was up 12.2% in 2019 compared to 2017. "With prevented plant acres available for early planting, I expect total acres of wheat planted to be up this fall," he adds.

Central and southeast Michigan had some of the worst water damage and greatest reduction in harvested acres. Much of the 40,000 acres taken out of production was in those areas, Pennington points out. "Those that kept wheat in the ground had average yields," he adds. "The thumb area produced yields above 90 bu/ac, and in some cases, well above 110 bu/ac."

U.S. wheat growers produced 1.98 billion bushels this year, up 5% from 2018, according to USDA. Growers produced 1.33 billion bushels of winter wheat this year, up 12% from last year. Based on Aug. 1 conditions, the U.S. all wheat yield is forecast at 51.6 bushels per acre, up 4 bushels from last year.