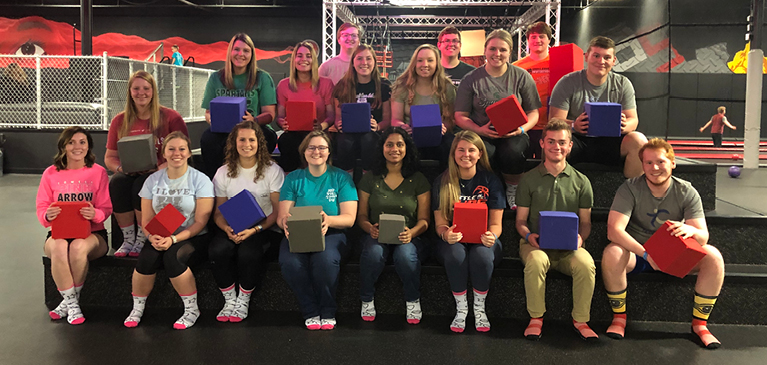 The leaves are changing, the air is cooling and class is back in session for GreenStone's 22 summer interns.

In May, students from eight different universities came together and put skills previously gained in the classroom, to the test. With majors ranging from finance, agribusiness, marketing, statistics, computer science, horticulture, mathematics and agronomy, the class of 2019 interns were able to learn alongside and attribute to a variety of departments at GreenStone. Running from May to August, the internship programs gives students an opportunity to work full-time and develop skills to propel their future careers.

Depending on major, their roles varied from preparing tax and accounting financial statements, analyzing credit summaries, appraising farm equipment and properties, filming and creating videos, organizing intern event- among many others. Located in Michigan and Wisconsin across four different branches and the corporate office, the students were able to learn how GreenStone helps rural communities, close to home.

While the internship program's main focus is on polishing personal and professional development skills, it also provides unique opportunities for students to learn more about the agriculture industry. In June, students were able to visit a GreenStone branch and better understand how employees directly help members. Following the branch visit, the interns toured a member's dairy farm and were able to see how advanced technology has increased production in farming.

Between all of the events, hands-on learning, and daily responsibilities, each student completed the internship with a better understanding of the important role agriculture plays in the economy, insight on what they could do with their degree after graduation and new skills to last a lifetime.

Are you or someone you know looking for an internship? We are currently accepting applications for GreenStone's 2020 summer internship program. Learn more about the program, how you can earn college credit and how to apply, here.