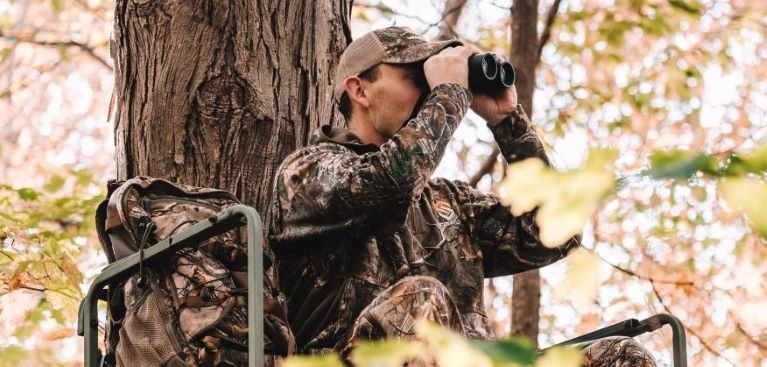 When packing for deer camp, there are a few thing you need to remember and, if done correctly, can make an average trip great, or even a bad trip bearable!

First off, let's cover the basics that have saved everyone from the southern Michigan hunter to the UP traditionalist.

Bring your Gun. That may seem like a no brainer, but if you're like me you have pulled out of the drive to head to the woods and realized halfway there you never grabbed your bow, rifle, or shotgun.

I have also learned its best to bring a backup gun to camp with you. If you hunt long enough, you're going to have an issue with a firearm at some point and having a backup gun is really handy. Plus, it shows your deer camp partners that you're a much more skilled/prepared outdoorsman than they are! It's also nice when you can step in and save the day by helping out one of your hunting partners that may be in need of a gun.

Shoot your Gun. Each year many deer are missed and there is no easy excuse, well, I take that back, there are a lot of excuses! However, the end result is the same – a missed deer. The sad fact is scopes can get bumped while hunting, when placed into the back of an over packed truck or even when your dog jumps on the case! Shooting the gun ahead of time to make sure its sights are set accurately is a smart idea and may save your hunt.

Prepare a Pack. Many of us hunters bring some kind of pack into the field and having the right gear on you can also save a hunt. A sharp knife is also a must; I usually like to have two just in case.

Water and some granola bars are a good idea in case you want to stay longer than you thought. Or if you get lost in the woods and need to spend the night, you have some sustenance. If you're sitting all day, a small heater may be a nice addition as well. Warm hands can extend a sit by hours.

I like to carry two good lights as well. If you need to track a deer after dark, having to run back to camp is not always a great option – the more light the better.

Toilet paper is also a good addition. The older the hunter, the more you know when mother nature calls, you may not be able to wait until your back at camp to answer. And, toilet paper is also useful for marking the trail when blood trailing your deer.

Bring new people. Nothing makes a deer camp "deer camp" more than who is there. The stories fly all night long, the euchre hands go on and on, and memories are embellished with each passing year. But as the years go on, deer camps can start to disappear as hunters age.

So, bring a buddy, a neighbor, your child, your buddies' kid, or an old friend you haven't seen in a while. If we all do our part to add to the numbers at deer camp, then maybe, just maybe we can protect this Michigan tradition of deer camp!

All of us who love to head to deer camp each November know that it's a special place, full of laughs, lies, half-truths and great memories. So, pack and extra gun and an extra person this year and you will be well on your way to helping the tradition of deer camp live on.