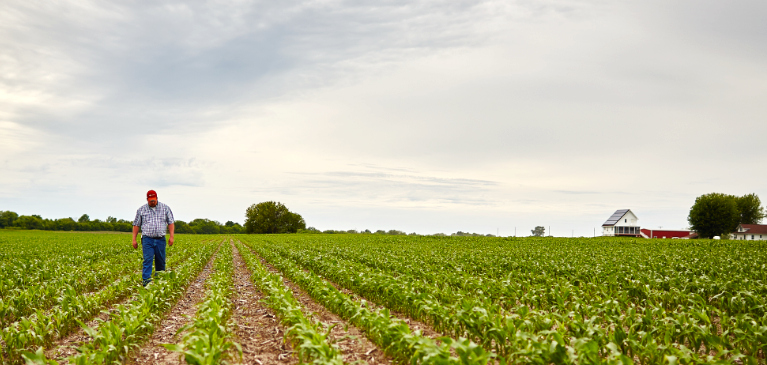 You Know You Need Crop Insurance…
Having appropriate crop insurance in place can do more than offer you risk management. It also gives you peace of mind should weather, disease or other natural disasters prevent you from realizing your full crop potential at harvest. Crop insurance can also be used as loan collateral and to improve pre-harvest marketing, providing strong financial footing in the case of a disaster impacting your yields.
This is How GreenStone Can Help…
The flexibility and individuality of today's crop insurance program makes your selection of a crop insurance provider even more important when determining your coverage. GreenStone's products and solutions are designed to meet your individual needs, helping you achieve your goals, leverage marketing opportunities and mitigate risk. We invest in the future of local families and farm businesses, and will continue evolving to meet the changing needs of our members.
When you select GreenStone, you get more than a crop insurance policy:
We specialize. Our risk management professionals focus solely on crop insurance; their deep understanding of the market allows you to take advantage of pricing opportunities when they arise.
We offer service and convenience. We are a one-stop shop (at 36 branch locations in Michigan and northeast Wisconsin) with a wide range of products and services beyond crop insurance, including agricultural loans, equipment financing, tax and accounting services, life insurance, and more.
We communicate. GreenStone provides continuous communication throughout the year, offering you the information you need to make timely decisions for your farm.
We've got you covered. More than 3,500 farm families are covered with our crop insurance policies. As a cooperative with 25,000 members, we've returned $500 million in patronage back to our members since 2006.
We're here for the long haul. Our proven strength and financial stability over the last 100 years as a farm credit and services provider has been built on the foundation of our four core values: Customer First; Deliver Quality; Get Involved; Do the Right Thing.
GreenStone is dedicated to supporting agriculture and rural communities. Call us at 800-444-3276, or stop by your local branch office to review your marketing plan and risk management options!