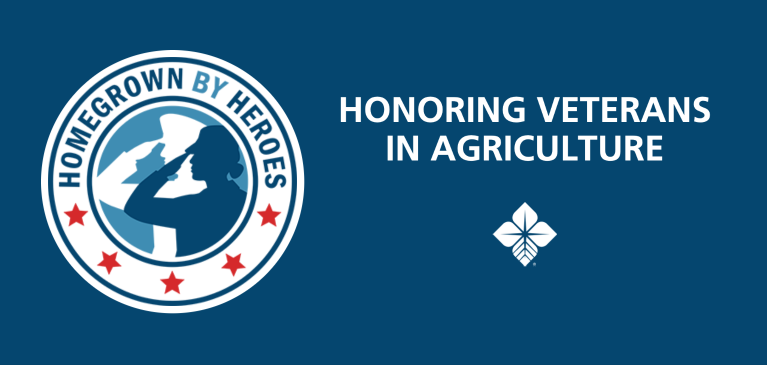 "It's a blessing to be involved with raising something with your hands…From the time you plant a seed all the way through to harvest. Farming is not a work of seasons; it is a work of generations," states Jed Welder.

Jed Welder is a farmer, director on the GreenStone board, and former Army Ranger. He lives with his wife and two kids in Sidney, MI, where he manages his corn, soybeans, and wheat farm. Jed's parents, wife, and children assist him on the farm, and his 11-year-old daughter has already worked her way up to driving one of the family's smaller tractors.

"We have four generations of family involved in this farm. My grandfather bought one of the first pieces of land…This morning I looked south across the field and saw the light of my dad's tractor. This is truly a family farm."

When Jed is not spending time with his family or teaching his children how to effectively farm, he is dedicated to serving as a director on the GreenStone board. This is Jed's first term on the board. He has enjoyed being in leadership positions when he was a cadet, commissioned officer, and Army Ranger, and yearned to carry on this leadership in agriculture.

"It has been an incredible honor to be on the board," says Jed. "I continually feel challenged to contribute more than I learn. Every board meeting has terrific people with so many years of wisdom about how to be more efficient in agriculture."

Jed's impressive leadership abilities are also demonstrated through his involvement with Homegrown by Heroes. Homegrown by Heroes is a certification that allows farmers of all military eras to sell their agricultural products.

Jed states that, "There are some great people that are marketing fruits and vegetables directly towards consumers. We make sure to use the Homegrown by Heroes label on these products."

This is a program that is on the national level of the Farmer Veteran Coalition, and Jed feels proud to be one of the charter board members for the Michigan Chapter. In fact, the Michigan chapter is one of the largest, most active chapters in the entire country, including over 400 members.

Hear from Jed Welder:

The GreenStone community has been inspired by Jed's willingness to act as a leader through his farm, the GreenStone board, the Farmer Veteran Coalition, and his time in Iraq and Afghanistan, serving in the army. Jed's actions truly encourage not only veterans, but also individuals who are interested in farming to get their hands dirty and take advantage of the multiple opportunities of agriculture.