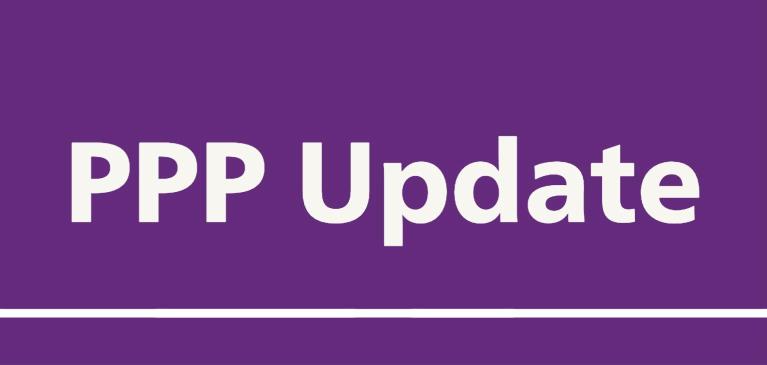 Note: Click here for our 1/16/2021 PPP Update on Round 2 Loans
The United States Government passed an additional $900 billion pandemic economic relief package on December 27th. As part of this "Coronavirus Response and Relief Supplemental Appropriations Act 2021," $431 billion has been allocated for a second round of Paycheck Protection Program loans (PPP2), and a streamlined forgiveness has been granted for processing for existing PPP1 loans under $150,000.


Although many necessary details have not yet been provided, GreenStone is working to understand the impact to our customers, including reviewing the Interim Final Rule released just this week. Like the first round of PPP, details can change quickly; we encourage you to review the SBA website for PPP information and monitor it for updates: Coronavirus Relief Options (sba.gov).


Unfortunately, we do not have a definitive date in regard to when the SBA will begin taking PPP2 applications, nor when the final details will be provided regarding the updates on PPP1 forgiveness. Below we've outlined what is known to assist you. We will also update our website when additional information becomes available.


PPP ROUND 2 APPLICATIONS
What's known
Once available, we will assist customers in processing their applications by continuing to work with a third party vendor (Abrigo).
Some PPP1 customers may be eligible for a second loan based on a gross revenue test (25% decline in gross revenues for any quarter in 2020 compared to the same quarter in 2019).


What's unknown
The current legislation leaves the logistics of the program up to the SBA to determine. We will share any SBA communications and application details when they become available.
At this time, it is unknown what the SBA will require in terms of documentation needed to qualify borrowers under the new PPP2 program.


What you can do to prepare
Part of the known requirement is that the borrower must show a gross revenue decline of at least 25% in any quarter of 2020 compared to the same quarter in 2019. We do not know what the requirements will be to validate the revenue test, but quarterly financial statements may be necessary for some borrowers.


PPP ROUND 1 FORGIVENESS
What we know
A streamlined forgiveness application for customers with PPP loans $150,000 and under will be available. This application process is intended to be simplified and is required to be a one-page application for forgiveness. The SBA has 30 days from the ratification of the legislation to make this application available.
The Act no longer requires the SBA to subtract Economic Injury Disaster Loan (EIDL) advance amounts from the PPP loan forgiveness amount. This will have a retroactive effect to the enactment of the CARES Act. The SBA is required to "issue rules that ensure equal treatment" for borrowers whose loans have already been forgiven and who had their EIDL advance subtracted from the forgiven amount.


What we don't know
It is still unknown exactly when the streamlined application for forgiveness will be available. As soon as it is, GreenStone will communicate with those customers to provide additional support in completing the forgiveness process.
We understand the unknowns of these new programs are challenging and we thank you for your continued patience during this process. If you have any questions, check back here for updates, or reach out to your financial services officer for assistance.