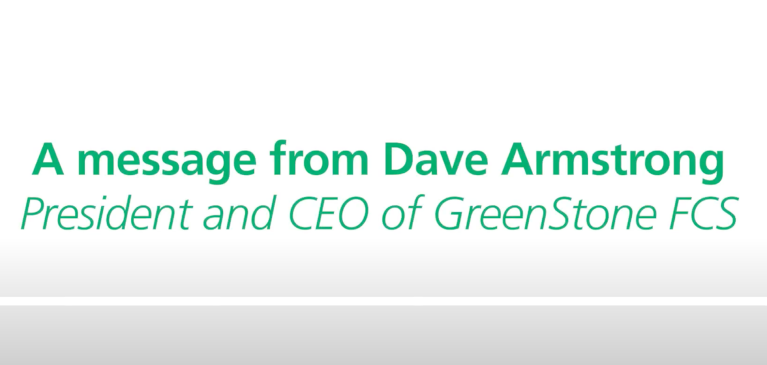 As we reflect on where we've been and walk eagerly toward a safe, post-pandemic future, we thank you for your perseverance – in your personal lives and as members of your GreenStone cooperative.
Since the beginning of the pandemic, GreenStone has closely monitored safety guidelines and governmental orders to protect our customers and your families, as well as our team members, while partnering with you to provide credit and financial services for your personal and business goals.
Going forward, we are excited to get the greenlight from the state orders and regulations to safety serve you in any way you prefer.
Local Branch Convenience

Our branch lobbies will be open on June 1 to serve you.

Personal Meetings

Our teams continue to serve customers through a complete package of delivery options – which means some staff will be out on the road meeting with customers at their homes and farms, or could be working remotely using the extensive tools available to serve those who prefer the speed and efficiency of online communication. Call to coordinate a way to meet that is convenient for you!

Efficiency and Flexibility Remain

We started this pandemic with a host of online tools and delivery options available to our customers, and we've multiplied those options over the last year. Benefit from the ease and flexibility of your customer Portal, My Access, Online banking, electronic document exchange, and electronic signature through DocuSign.

Contact-Free Service Options

Aside from our digital service options, our team also remains open to meet with you remotely. Video conferencing, phone or email all offer options to meet your individual needs.