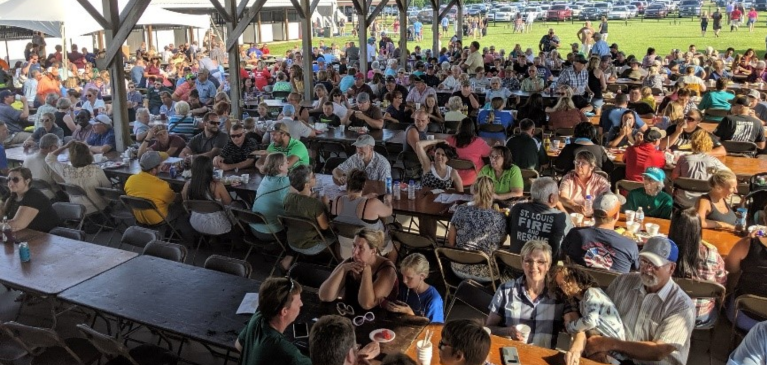 Does your family enjoy sharing your love for agriculture in the community? The Rural Urban Day Dinner Event was created to bring the Gratiot County community together to award the Farm Family and Farm Business of the year. It has now turned into something so special for everyone involved, especially for our GreenStone team and customers who attend. Highlighting these families and their businesses is so important as they bring sustainable practices and amazing efforts to their local communities, along with rewarding them with a night out with family and friends!
Every year, this event includes a golf outing in the morning hosted by the Gratiot County FFA Alumni Association, where the dollars are donated toward sending two students from each FFA Chapter to the Washington Leadership Conference. After this concludes, there is a steak fry and concert in the evening. Recently, they have provided a petting zoo for the younger kids to engage in after the dinner as well. Several local businesses in the Alma area volunteer to serve food at the dinner and host games for the families to participate in! This day enables everyone in the urban and rural parts of Gratiot County to mingle and enjoy the contributions of agriculture to the community.
Jennifer Whitford, GreenStone's VP of Traditional Lending, has been involved in this day and as a co-chair of the committee for 18 years. "Being a part of the committee enables me to receive the opportunity to highlight the benefits of farming and agriculture to the community. It is also so good to see families enjoy an evening together away from the farm!" The GreenStone Alma Branch also participates in going to this event, as so many of our customers attend and have received these awards in the past. Being able to engage with our customers outside of work allows us to bring more value to our relationships with them!
The Farm Family and Farm Business of the year are selected at this dinner each year. The recipients are determined by how involved these families are in their community, what activities they volunteer and participate in, their leadership in farming and technology, and other organizations they are a part of. The past recipients of these awards will pick out a farm family to become nominated and the committee will assess and meet with them before selecting who wins. These awards show how important farmers are and how much time and effort these families put into serving their community for the better.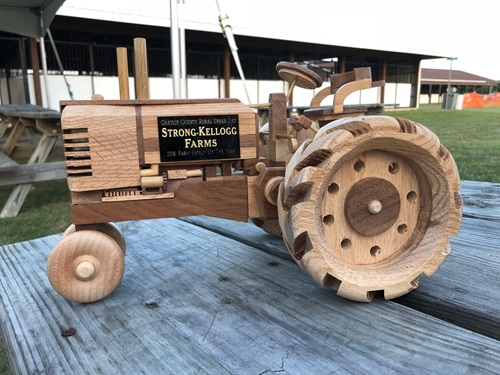 Hurry and get your tickets for this awesome event that takes place on Thursday, July 15th! Tickets are available in several locations in Alma, including GreenStone Farm Credit Services, the Commercial Bank branches, Mercantile Bank branches, Isabella Bank branches, TCF Bank in St. Louis, on top of the chamber office in downtown Alma. They are also selling them at Hutson Inc. (F/K/A Bader and Sons) in St. Louis and MAC in Breckenridge.