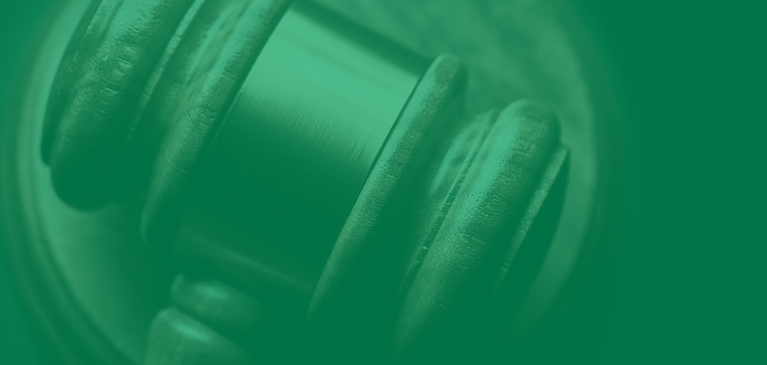 This week we are talking with Pete Lemmer, Executive Vice President and Chief Legal Council, and Becky Taylor, Legal & Legislative Officer and former intern, about how the legal department at GreenStone supports each department and gives interns the opportunity to understand how they can advocate for their farmers.

Q: What projects is your current legal intern working on this summer?

BT: It's a variety. The PPP loan project was actually a last-minute add to John's workload. He was willing to learn and wanted to better understand the connection between legal and credit, so he was added to the project alongside some interns from other departments. That started in June and will continue as an ongoing project. His main projects in our department are to review the products of our department to ensure we are providing our branches with a consistent service, and then also to help Pete and me on the legislative side. We have an opportunity to educate Congress on what sustainability means in agriculture, because there are lots of terms and ways that can be defined. John brought a unique perspective to this coming from a non-farm background but liking research. He has been helping us understand how people define sustainability so we are prepared to talk about it in their definition, but in agricultural terms. He has a pretty diverse job!

PL: Assigning interns to work on the PPP loans was my idea, because we saw the need for extra assistance. I believe it will help interns better understand our customers and what they do, their financial information, the strength of our farmer members, and the receipts and data information. It's easy to know your discipline, but unless you are in the trenches of something, you will never understand it. I saw this as an opportunity for our interns to understand our customers and the people we serve; I believe that it was a pretty amazing learning experience for them.

Q: What are the unique skills John is learning as a legal intern at GreenStone?

BT: This internship gives John the opportunity to get a focus on the agriculture industry. John's major is economics, which spans across all industries, but we have the opportunity to touch the financials of live, in-person farmers. It's no longer a classroom concept of economics within the United States or the world, instead, it's diving into the economics of that particular farm. In this case with PPP loans, he is looking at payroll. How much does it cost to have employees on farms? What does their rent look like? How does all of that pencil out according to when they are able to sell their crops? Economics in general does not acknowledge the growing cycle. There is a time to plant and a time to harvest, which means that there is a time to spend money and a time to reap the rewards of that. The economics classes John takes do not touch on that, so it is a skill that might go unnoticed if you do not have the chance to work in an industry like agriculture.

PL: It's basically micro microeconomics. He is learning the detailed economics of a farm. I want John to learn that, but I also want him to learn how to communicate the things he is learning in a meaningful way once he has done the research. After he is able to take the noise out of a topic, he needs to learn how to communicate that to others in an effective way. I hope he also gains the skill of recognizing and eliminating biases as he dives into various topics that are often controversial, such as climate change and sustainability.

Q: What do you hope John learns when he finishes his internship at GreenStone?

PL: I hope that he learns that are here to assist the organization as it seeks to meet its mission in every aspect of the business. Wherever the law touches, we want to be engaged in supporting the mission of our membership. I believe this is particularly important in rural communities and businesses, because some of them do not have access to that kind of discipline. I was visiting a director of a farm and he wanted to introduce me to his dad who was about 80 years old. He opened the tractor door and said, "I want to introduce you to the GreenStone lawyer," and his dad slammed the tractor door. He had no interest in talking to a lawyer. So, I asked him if he had ever met a lawyer and he said, "I met one once." This guy is 80 years old and had only ever met one lawyer, who presumably didn't leave a great impression on him. So, it is really incumbent on us to help our members know how the process can be helpful to them. I hope John sees that.

BT: I would add that the legal department has internal customers and external customers. A lot of that falls on the government affairs side where we're helping advocate for our farmers and member issues. Our department is not overly large, and we cannot keep every intern that we have, but our big goal overall is to build an appreciation for legal departments and what they do. That way, if an intern doesn't get to stay with our department but they go to another department, they can lean on our legal department as a resource. And if they don't stay at GreenStone for whatever reason, we are still building appreciations for that level of professional experience with attorneys.

The legal department has one intern, John Collop, who is a compliance intern. John says of his internship, "This summer I had the opportunity to learn about some of the many interconnections between law, agriculture, and finance. I learned valuable skills in legal and policy research, and gained a much better understanding of how farms, agribusinesses, and agricultural lenders operate in an always-changing regulatory environment."

To learn more about GreenStone's internship program, visit Internships (greenstonefcs.com).