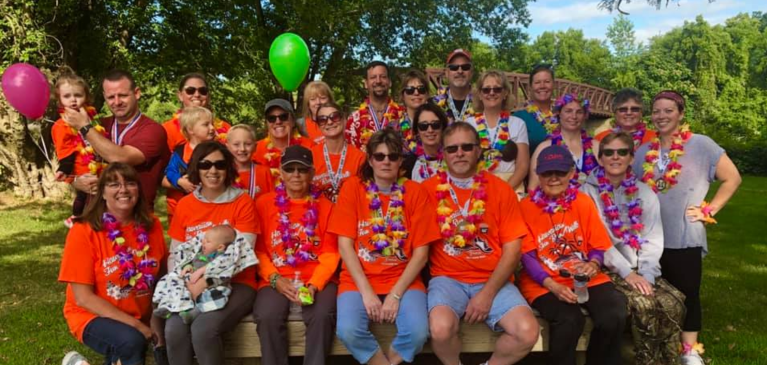 Becoming involved in our community is an activity GreenStone encourages all its employees to do. In this special case, we get to highlight Connie Kruse, a customer service representative out of our Caro branch, who is in fact a cancer survivor. For four years, she has volunteered and participated in the Tuscola County Relay for Life, doing amazing things for those with cancer and helping to raise money for this cause.

Connie was diagnosed in 1991 with cervical and uterine cancer. With surgery and treatments, she went into remission in 1992! She has been cancer free for 31 years. Participating at this event is something that hits close to home for Connie, as she knows what those with cancer are experiencing.

"I have strong feelings for those that have not made it or are still fighting. It allows me to think that I am lucky to have continued in life. So, I treasure each moment and help wherever I can," said Connie.

In preparation for the event, Connie attends several virtual monthly meetings, makes phone calls, and asks for donations in person to fundraise. At the event, she participates in selling raffle tickets, while also doing the Survivor Walk at the end of the night. Several other GreenStone employees donated to this cause by purchasing raffle tickets to help Connie and her team reach their goal.

For more information on how you can donate or support causes for cancer, please visit American Cancer Society | Information and Resources about for Cancer: Breast, Colon, Lung, Prostate, Skin.