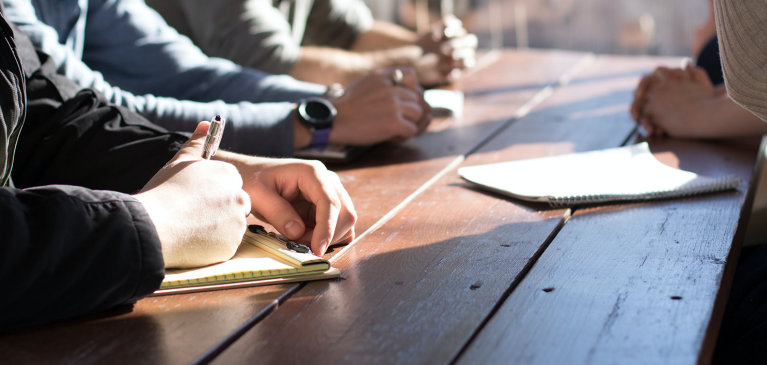 We all have a limited amount of time, yet getting involved in your community is an enriching experience that's worth carving out some of it. At GreenStone, we're right in your community alongside you. Your local office staff are your neighbors, and we're working together to make our connections deeper and our improvements even better.

Let's look at the three reasons to find a way to get involved in your community, whether it's through work, a service organization, or just on your own.

Roots
Putting down roots is incredibly important. When I moved to a new community five years ago, I found my roots by finding a place where I fit. That place was Habitat for Humanity, and I'm now on the executive board and treasurer. Habitat for Humanity allows people to build affordable housing, which is how they find their roots, and then they can in turn build their own community.

My work at GreenStone ties in with this, because we help people realize their dreams of home and land ownership.

Often when people talk about financing land or a home, it doesn't start with that – it starts with a story. "When I was a child I used to drive by this hill…" "I used to hunt with my grandpa…" "I knew I wanted to put down roots here when…" Through GreenStone, we're able to help people acheive things they wanted their whole lives, and it's rewarding to see people get what they've worked so hard for. Establishing this helps secure everyone's ties to the community.

Passion
By finding something you're passionate about and chasing it, you'll be able to find a group in your community that works for you. On the other hand, if you don't have a personal interest in it, it could feel like a chore instead of a rewarding benefit. Everyone needs volunteers, so you're sure to find somewhere that matches your interest and need.

I'm a chamber ambassador in Mount Pleasant, Michigan, and due to it, I've met interesting, engaging business people I wouldn't have met in my normal life.

Chamber ambassadors call on member businesses for input on the chamber of commerce membership and activities. Ambassadors also greet people at chamber events like Business After Hours, Business Over Breakfast, the Annual Awards Banquet, ribbon cuttings, groundbreaking ceremonies, and open houses.

By building and maintaining these business and personal relationships, we're able to bring everyone a little closer together.

Satisfaction
When I was first getting oriented into my career at GreenStone years ago, my mentor gave me the advice that you should be involved in something until you walk in and everyone knows who you are. Until that happens, you keep showing up.

I started working with Habitat during Covid. We have worked on a lot of policies and planning. We didn't build in 2021, and we still haven't decided if we're building in 2022 because of lumber prices. We did just wrap up a very successful fundraiser in September.

The more involved I become the larger my network becomes. This helps me both professionally and personally. The referral relationships allow me to have exposure to others I may not have without my volunteer opportunities.

Being involved in the community is part of who I am, and it's part of what GreenStone advocates. One of our Core Four values is "get involved" - that means a lot of things in our line of work, and one of them in definitely about getting involved in our communities.

We want people to be able to find their roots, discover their passion, and gain the satisfaction that comes from finally realizing their long-time dreams; and we're here to help you along the way – from financing to community support.