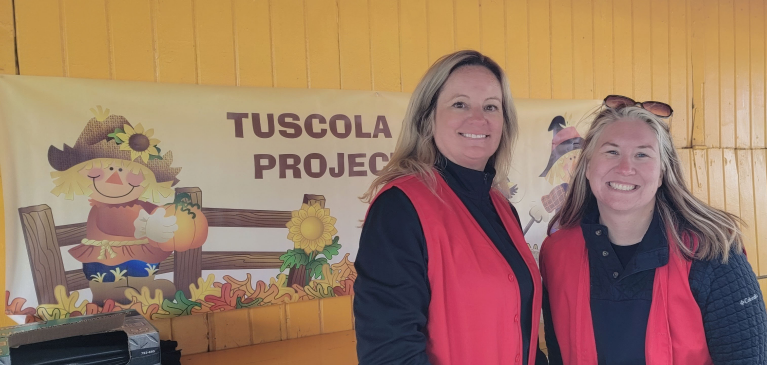 Third graders in Tuscola County gathered for hands-on learning experiences in agriculture, dairy, and natural resources. This day of exploration is only possible through the generous help of all of the volunteers including GreenStone employees Amanda Matuszak, Tara Ozbat, and Ashley Sholes. GreenStone supports programs like Project Rural Education Days to help bridge the gap between youth and agriculture!


Amanda, Tara, and Ashley served as tour guides for four classes of third graders. With four groups of 50 students, they traveled from barn to barn for educational activities including caring for large livestock presented by the Tuscola County FFA members, soil conservation taught by the USDA, tractor safety taught by Farm Depot, and multiple other stations! Between all of the different stations, students enjoyed a full day of learning.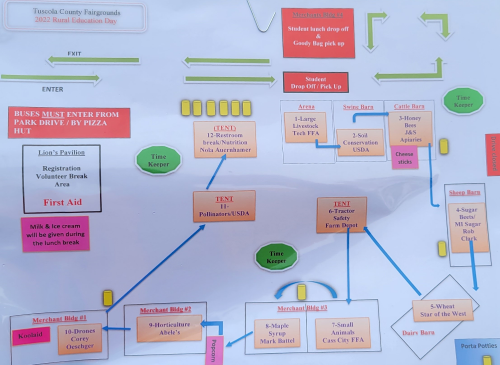 Map of learning stations at the event



Both students and parents found memorable moments during Project R.E.D. "A few students in my group were excited to be able to pet a cow; they had never been that up close with one before. The parent chaperones also enjoyed petting them," explained Tara Ozbat.



For some students, this was their first experience with agriculture. Being able to bridge the gap between youth and the agriculture community is one of the main goals of Project R.E.D. Students were introduced to careers they can pursue in the future and doors for new opportunities were opened in their minds.



"These students know that farmers exist, but now they know the background items that go with it. For example, they learned that they can fly a drone as a career. They are introduced to all these new things they can do and new places they can work when they're bigger," explained Amanda Matuszak.



This field trip was also the students first trip outside the classroom since COVID-19. Rural Education Days will be the first field trip this age group remembers from their elementary years, making it even more memorable for everyone involved.



For Amanda, volunteering at this event each year is a full circle moment. When her son was in second grade, Amanda attended the event as a chaperone and has now attended as a volunteer every year since. The event is a great time for her to visit with friends in the community and her children's teachers.



"Without volunteers, this event can't happen and it's a great opportunity for schools because it is a free field trip for students. I do whatever possible to make sure this event continues, especially for my younger daughter who will be attending in a few years," Amanda shared.



Even as an event filled with hundreds of third graders, it runs extremely smoothly. Tara, who has also been involved with volunteering since her son was younger, appreciates the effort that all the volunteers put in to keeping the event running smoothly.



"The event runs super smoothly and is very well organized considering the number of children and buses they have coming in and out, " Tara recounted. "The organizers do a very good job and truly have the event down to a science."



For Ashley, this was her first-year volunteering, but she intends to continue volunteering in future years.



Through spending only a few hours volunteering, Amanda, Ashley, and Tara were able to make an impact in over 450 kids' lives. "Never hesitate when it comes to volunteer opportunities. You never know how many lives you'll be able to impact with only a few hours of work. In one day, I got to impact my community, my customers, some of my customers' children, and children who I normally would have never gotten a chance to meet," explained Amanda.



Here at GreenStone, we strive to represent our Four Core Values; customer first, deliver quality, get involved, and do the right thing. Amanda and Tara embodied our core values by getting involved in their community and doing the right thing. To hear more about our employees making a positive impact in the community, visit Open Fields Blog | GreenStone FCS.