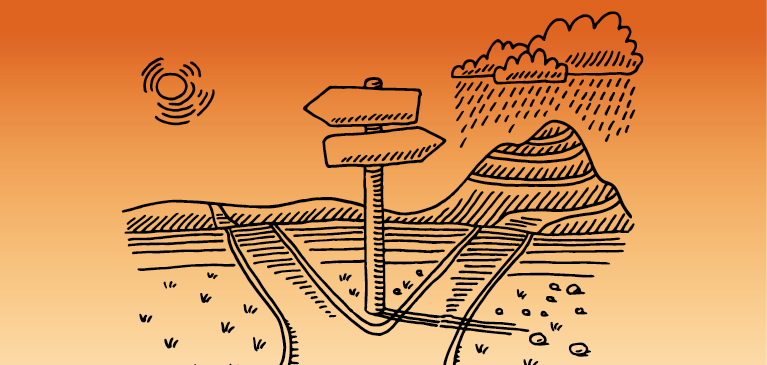 Crop years are like snowflakes-no two are alike- and this one certainly has had its own set of unique characteristics. This one has already encapsulated monsoon type rains in Michigan's lower three tiers of counties in May and early June, overly dry conditions in other areas, and let's not forget that we never really had "Spring," with Winter going directly into Summer around the first week of May. Nonetheless, crops are growing and weather patterns may be evening out...for now!
No one better understands the inherent risks of our industry like you, our members. If it's not weather, it's pests, interest rates, trade issues, regulation, consumer preference, or something else. Yet, one thing remains reliable and consistent – GreenStone Farm Credit Services.
Serving farmers and rural America for over 100 years in good times and bad, with a competitive, dependable, and responsible source of credit and other financial services, has significantly reduced the risks our forefathers faced regarding if or where they could get credit.
Having a lender you can count on to be there in good times and bad is critical, but providing a competitive value proposition is equally important when margins are especially tight.
Patronage is a core cooperative principal by which members of the cooperative share the value created by the cooperative, effectively carrying out the purpose for which it was intended. In order for us to deliver on GreenStone's value statement, we must offer competitive pricing every day and return profits to our members! While there may be more attractive up front rates out there, your association prices to the market, and works tirelessly to keep loan losses and cost of operations low. This helps to maximize earnings, which is ultimately passed on to you, our member-owners.
GreenStone implemented its member patronage program for the first time in 2005. Since then, we have returned $318 million to our members, while maintaining a strong financial position in some difficult financial times. Add to this two being a dependable lender in good times and bad while doing it responsibly, and you'll find a long-term partner in GreenStone.
In its never-ending quest to provide outstanding value to its members, GreenStone's board of directors approved a plan at its April meeting focused on continuing, and increasing, the amount of patronage distributed to eligible members for 2018 and beyond. Tight cost controls, increasing internal efficiencies, and strengthening the product and service portfolio have allowed your cooperative to generate strong returns over the last 15 plus years. These efforts, coupled with forecasts modest for future loan growth and prudent stress testing, support raising the percentage of earnings to be returned as patronage from 30 percent in 2017 to nearly 50 percent in 2018 and beyond.
Facing a rising interest rate environment, low commodity prices, and the fourth year of below average net farm income, your board and executive team believe this is the best time to use the financial strength of GreenStone to help sustain its members through difficult times. On average, a GreenStone member with the same loan balance and net interest margin as in 2017 would see 50 percent more patronage from 2018 than they received in 2017, which was 25 percent more than 2016!
GreenStone's members recognize the value of this patronage check – some with tears of appreciation. Still, it's an honest question when I get asked why GreenStone doesn't just reduce its interest rates to even lower levels up front and not use patronage as a tool to provide a value to its members. GreenStone, like all Farm Credit System institutions, borrows the funds it lends to its members by selling bonds to investors worldwide. Part of the reason they are willing to accept lower rates of interest on these borrowed funds is the overall safety and soundness of the System and belief in the U.S. agricultural industry.
By pricing our loans similarly to our competitors and managing net earnings as favorably as possible, investors find confidence that their investments are safe from default. Once these results are achieved and reported, they support system institutions returning whatever portion of those earnings boards and management believe are prudent, while maintaining enough for future growth and risk bearing capacity. The bottom line is that after patronage, GreenStone's value proposition is second to none and getting even better.
Like always, this year is going to have its ups and downs, but count on GreenStone to be here whichever way the pendulum swings. Thank you for your business. Please reach out to me if I can ever be of assistance.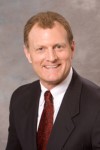 Dave Armstrong

517-318-4105

dave.armstrong@greenstonefcs.com

Link to the full With You Every Step article here:

https://issuu.com/greenstonefcs/docs/gs_partners_summer_18_web/4