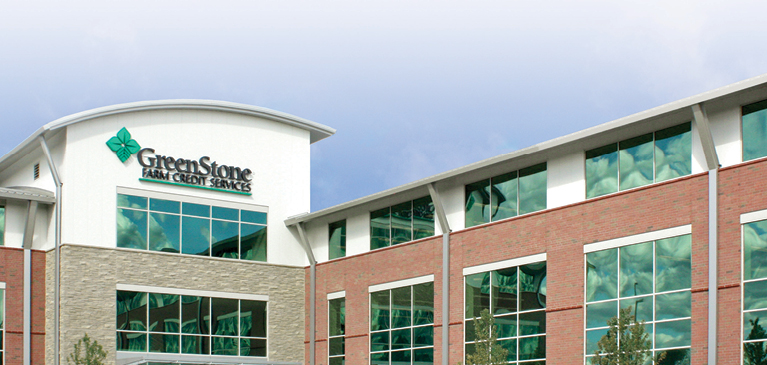 Governed by your fellow cooperative members who have a vested interest in seeing GreenStone continue its successful mission of serving, your association is stronger because of the service of the 16 board members.

Members of the Board of Directors play an important role in ensuring the association's operations are fulfilled in a safe and sound manner. While directors are accountable for a host of responsibilities and operations, their service comes down to a desire to help lead this cooperative to a stronger tomorrow. Hear directly from these members as they share with you "Why I serve."

Bruce Lewis:

Having a desire to help GreenStone serve its mission of assisting rural America, and the desire to give back to an organization that I partner with, is why I serve GreenStone.

GreenStone is a part of the system which has been in place for over 100 years as a cooperative effort. Membership involvement in the cooperative will help ensure the future success of the organization. It is imperative to not only drive the success, but to also protect what the Farm Credit Act provides our members. This gives an opportunity for the membership to have a solid base of funding now and in the future.

Being a board member has led me to having a greater understanding of financial indicators of performance, not only of our organization but also of my business. Meeting Farm Credit members from other states and learning about the different agriculture productions throughout the US has been beneficial to each of us on the board. No matter how isolated you feel at times, there are others across the country that are going through something similar.

Serving Greenstone is a privilege and an honor.

Peter Maxwell:

Whether you are a farmer or resident in a rural community, you have probably witnessed or experienced firsthand the challenges producers have had this incredibly wet, cold, and difficult spring. #Plant19 and #noplant19 will certainly go down in history with growers attempting everything they can to get crops planted.

Stress has been high with the looming pressures of supporting families, operations, and livestock. The moment I finished planting our last field of soybeans, I was overcome with a sense of pride and accomplishment. But that relief didn't last more than a moment before I began to worry about my fellow producers and their success. This is one of the most unique attributes of cooperative membership. We all share in each other's challenges and successes.

As I think of my time as a board member, one of the most surprising, yet rewarding things I have witnessed is the amount of care and compassion for each and every shareholder's success. Every loan (large and small) is important. The staff and board understand that each member is integral to agriculture and rural America. No decision is taken lightly. GreenStone is one of the strongest, most efficient cooperatives in America, and I am proud to say I am a member.

I serve on the board because I am part of the fabric of rural America and a passion for agriculture runs in my blood. I am passionate about Farm Credit and its critical role in my operation and others'. I am grateful to have a lender that understands #noplant19 and is there with me, and my fellow shareholders, through good times and challenging times.

Ed Reed:

Serving on the board at GreenStone is something I regard as a responsibility as a stakeholder in the cooperative. Producers are directly affected by the policies set forth by the Board of Directors; having producer input is key to developing functional procedures. Being part of an organization whose main goal is producer success, guarantees our values remain aligned; your success is our success. The cooperative model, along with a producer led board, ensures GreenStone is continually working for us, the members.

GreenStone has allowed me to be a part of the bigger picture of agriculture. Sometimes as a producer, you can be bogged down with the day to day details of your operation. GreenStone has forced me to learn about not only the interdependencies of the U.S. agriculture sector, but how my operation is impacted by global events. As an electrical engineer, I wasn't immersed in the agricultural world as a young adult; I had to learn quickly how to mesh the producer and business ends of my operation to make it succeed. GreenStone has broadened that scope for me and I look forward to continually learning how to serve our cooperative better.

Scott Roggenbuck:

I serve because I love it. I love working with the people - my fellow board members, the management, all the staff, and especially the customers. The job is challenging, and interesting.

The cooperative structure is imperative to the success of GreenStone and the future of its members because it allows for the members to share in the profits through the Patronage Program while having a say in the future direction by electing a board of their peers. I have also made some great friends, and that has been very rewarding. But if I had to be honest, when I first became a director, I was concerned I wasn't going smart enough. I mean - what did I really know about depths of financing? So I was a bit surprised to find that I was actually a quick learner and turned out to be pretty good at it.

I would have to say one of the key benefits I have experienced from being a director has been the way I approach decisions. While it is good to have a passion for your beliefs, I now know the value of this statement: Don't make your decisions based on your emotions.



To view the full article, click here.