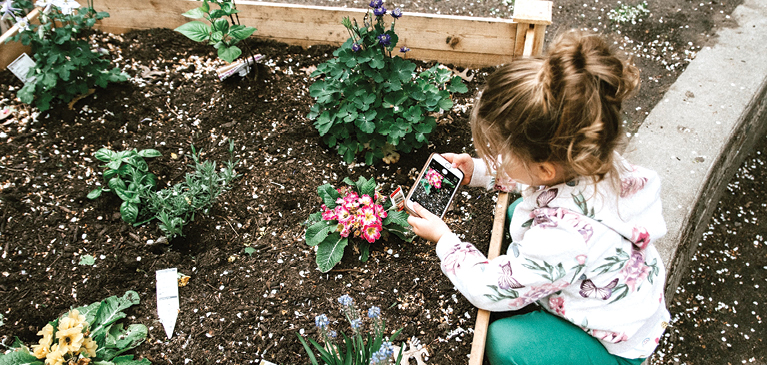 You do not have to be a master gardener or turf specialist to prep your lawn and garden now for green success next spring.


If you are a lawn and garden hobbyist, you likely have your own fall routine, but for the rest of us, the basic preparation process is pretty straightforward and can be broken down into three basic steps.

Lawn

Mow. As long as your grass is growing tall, continue to mow, leaving it 3-3 ½ inches high. Mowing grass down to its roots leaves it vulnerable to winter weather.
Mulch. Leave the grass clippings on the lawn after mowing (as long as the clippings don't completely cover the grass). Grass clippings are a good source of nitrogen, which is a fertilizing agent. Fallen leaves should either be removed completely, or shredded and mulched.

Fertilize. You thought you were done for the season? One last fertilizer application will protect your lawn over the winter by leaving your grass with protective nutrients.

Vegetable Garden

Weed. Remove all of the weeds, which may foster insects you don't want wintering in your garden bed.

Till. Turn up the soil to keep it oxygenated.

Fertilize. Adding organic matter (compost or livestock manure) to the soil now will give you a fertile garden bed that is ready to grow plants next spring. Some gardeners choose to grow a fall cover crop to add extra nutrients to the soil. Sweet clovers, barley, wheat and oat are typical examples of cover crops used to replenish vegetable gardens.


Flower Garden

Preparing a flower garden for the winter is very similar to the steps taken to ensure a vegetable garden is ready for next season's planting. You may wish to remove the dead flower heads from perennial plants (unless you are letting birds feast on the seeds), and watering perennials throughout the fall will give them a boost next spring.

Without getting fancy, the simple steps you take the time to do now will save you time and money trying to revive your grass and garden in May. For more detailed information, review the expert horticulture advice offered through Michigan State University and University of Wisconsin:

Michigan State University Extension

www.canr.msu.edu/news/got-lawn-and-garden-questions-contact-msu-extension-s-free-hotline

University of Wisconsin-Madison Horticulture Extension

Drying Garden Blooms for a Winter Bouquet

• When selecting flowers for dry arrangements, choose stems that are almost in full bloom.

• Strip off most of the lower leaves, arrange them in small bunches, and hang them upside down in a dry place with good ventilation. Attics and barns are traditional locations for drying plants because they're warm, dry, well-ventilated, and out of the sun. It may take 3-4 weeks for the flowers to dry.

• The most successful dried bouquets are created with flowers that have relatively low moisture content: Celosia, Gomphrena, Strawflower, Bells of Ireland, Hydrangea, Amaranthus, Delphinium and ornamental grasses.

• With care, dry bouquets can last a year or longer.



To view the article in the online 2020 Fall Partners Magazine, click here.