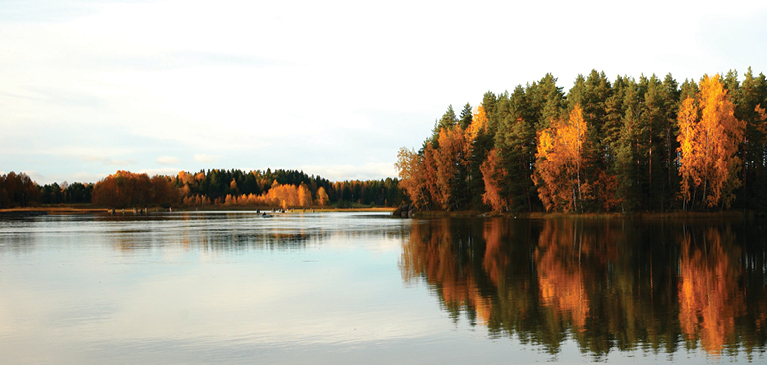 What a difference a year makes! (And I'm not talking about the coronavirus, which I'm sure we are all getting tired of hearing about and wish it would just end!) From one of the wettest years on record for many parts of our territory last growing season, to having several areas in moderate drought to abnormally dry most of this year, is quite a turn of events.

While there will likely be record setting yields in many parts of Michigan and Wisconsin, the hot dry spells (especially in the eastern part of Michigan) will take the bloom off what was starting out as a spectacular year. Of course, this crop isn't in the bin yet, but hopefully we will be blessed with good harvesting conditions from here on and be bale to finish strong.

Ag Economy Barometer


Speaking of differences, the following is a summary of the Purdue University/CME Group Ag Economy Barometer, which I thought provided a good glimpse of how a cross section of farmers across the country are feeling about a number of issues – from trade, commodity yields and prices, to land values and changes in their expectations about equity changes in the upcoming year. The index is up 26 points from July, with a couple of sub-indices recording big improvements.

-------------------------------------

How would you have responded to the survey given your current situation and outlook?

"There was a big improvement in farmer sentiment in August, according to the Purdue University/CME Group Ag Economy Barometer. The index rose to a reading of 144, up 26 points from July. The Ag Economy Barometer is based on survey responses from 400 U.S. agricultural producers. This month's survey was conducted from August 17 through August 21, 2020.

Both of the barometers sub-indices also recorded substantial increases. The Index of Current Conditions improved to a reading of 124, up 13 points from July, while the Index of Future Expectations improved to a reading of 154, up 33 points.

Increases in the barometer and its two sub-indices marked the most positive readings since February 2020 when record highs were established and before the pandemic began. The improvement in sentiment was underpinned by expectations for excellent crop yields, as reported in the USDA's August Crop Production report, and rallies in key agriculture commodity prices that took place this month amidst news of additional export sales to China.

Farmers were more optimistic about U.S. agriculture's trade prospects compared to the past several months. In August, 67 percent of producers said they expect exports to rise over the next five years, compared to just 57 percent who felt the same way during the spring and summer months of 2020.

Farmers' perspectives regarding land values also improved in August. Those expecting land values to increase over the next 12 months rose to 20 percent in August, up from 16 percent in July and 7 percent back in April. The percentage of producers expecting values to increase over the next five years rose to 59 percent, up from 48 percent in July and just 40 percent who expected higher values back in May.

Each summer survey respondents are asked their opinion regarding expected changes in farmers' equity position over the upcoming year. The percentage of respondents in the August 2020 survey who expect equity to decline in the upcoming 12 months was 38 percent. This marked the second lowest percentage since the survey question was first asked in 2016 and was well below a year earlier when 48 percent of respondents said they expected farmers' equity to decline."

-------------------------------------

While there is certainly no shortage of uncertainty and volatility in many aspects of our industry, the general economy, or our national politics, this "survey" does indicate that - in general - farmers are optimistic right now about their short- and longer-term future. Whether or not this sentiment holds, it's nice to see many are at least feeling better and renewing their hope for better times to come, despite the challenges already encountered and that may continue for many months.

Customer Satisfaction


Speaking of farmer sentiment, GreenStone sent out its annual customer satisfaction survey in August. The survey is typically sent in March with results back in July, but with all the uncertainty associated with the pandemic at that time, we delayed. Now that most of us have settled into some new routines, we felt it would be a good time to ask you how well we are meeting your expectations, especially given how we've had to change the way we do business with you on a daily basis due to the pandemic.

It is one thing to deliver great service when there are few obstacles, but it's quite another when facing one challenge after another. So, if you are one of this year's random survey recipients, please take a few minutes to let us know how we are doing and if there is anything we can do differently to better serve your needs!

Politics Aside, Vote!


Finally, this is an important election year and I encourage you all to make sure you take the time to do your research on where the parties and candidates stand on issues important to you. Our democracy is special, and it demands an informed and engaged electorate. Never think that your vote doesn't count. It is our duty as citizens to ensure the freedoms we enjoy today, secured by those who have fought and sacrificed their lives for them, are preserved for many generations to come. No matter the outcome, I pray we can begin to heal the divisiveness that increasingly separates us as a country. Together, we need to continue to be that "shining light" the world looks to for hope in a better tomorrow.

In closing, I want to thank you for your business and the patience you have shown in working with us, in many cases, much differently than any of us would like during these difficult times. Feel free to reach out to me anytime if I can be of assistance.

I hope you enjoy this issue of Partners. As always, our team strives to provide you with a variety of information you can use in not only your business, but daily life as well. Best wishes for a safe and productive harvest!

To view the article in the online 2020 Fall Partners Magazine, click here.