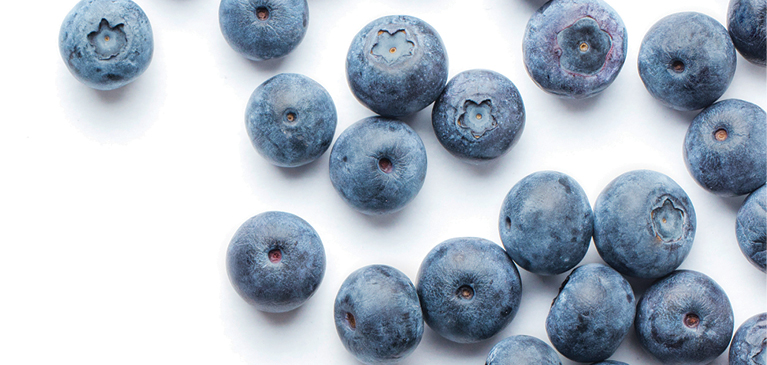 Prep time: 10 minutes 
Cook time: 40 minutes 
Total time: 50 minutes 
Servings: 6 
Calories: 339kcal 

 
Welcome spring with these delicious, easy-to-make sweet treats using one of Michigan's favorite fruits – tasty blueberries! 

 Ingredients: 
Crust: 
1 cup white sugar  
3 cups all-purpose flour  
1 tsp baking powder  
1/4 tsp salt (optional)  
1 pinch ground cinnamon (optional) 
1 cup shortening  
1 egg 
Filling:  
1/2 cup white sugar  
3 tsp cornstarch   
4 cups fresh Michigan blueberries

Instructions: 

Preheat the oven to 375 degrees. Grease a 9x13 inch pan. 

In a medium bowl, stir together 1 cup sugar, 3 cups flour and baking powder. Mix in salt and cinnamon if desired. Use a fork or a pastry cutter to blend in the shortening and egg. Dough will be crumbly. Pat half of dough in the prepared pan.   

In another bowl, stir together the sugar and cornstarch. Gently mix in the blueberries. Sprinkle the blueberry mixture evenly over the crust.   

Crumble remaining dough over the berry layer. Bake in preheated oven for 45 minutes, or until top is slightly brown.

Cool completely before cutting into squares.

Servings: 15 

via Jamie Stokes, Stokes Blueberry Farms & Nursery, Grand Junction, Michigan  
 
 
Best Berry Tips  
--The sweetest blueberries are harvested mid-season (in Michigan: mid-July to mid-August) and taste their berry best when fresh-picked locally.  
--To enjoy blueberries year-round, the Stokes family recommends purchasing fresh, local berries at their peak and freezing them in batches. 

 

 To view the article in the online 2020 Spring Partners Magazine, click here.