Craig and Lori Oakason were ready to take retirement and turn it into a new beginning.
Lori left her corporate job, and Craig, a Vietnam veteran, left the local police force after 21 years as an officer in Sandy, Utah. After hunting for affordable property to grow a bigger garden and raise a few animals, the Oakasons loaded up their household to embark on their next adventure as owners of a 7.25-acre hobby farm in Manawa, Wisconsin.
They arrived on their new property in April 2018, one day before a record-breaking blizzard blew in and stayed for days. This was followed by a summer with temperatures that soared above 90 degrees for several weeks – which was followed by a frigid vortex winter. Not to mention the tornado.
"We were told 'well this is a first, this never happens' a lot," Lori says with a smile. "Although, I admit there are weather positives in this area for growers. Utah's a very dry state, so you have to irrigate or water everything. Here in Wisconsin, God does it for you in the air!"
The Oakasons lived in a trailer for seven months while they fixed up the 100-year-old farmhouse and readied the property for produce, Nigerian dwarf goats, chickens, ducks, geese, guineas, rescue turkeys and heritage pasture pigs. Both of their sons, daughters-in-law and seven grandchildren also ended up moving to Wisconsin and living near-by, so Craig and Lori had some help making improvements. "Having the family near to enjoy each other and watch the grandchildren grow was definitely a plus," says Lori.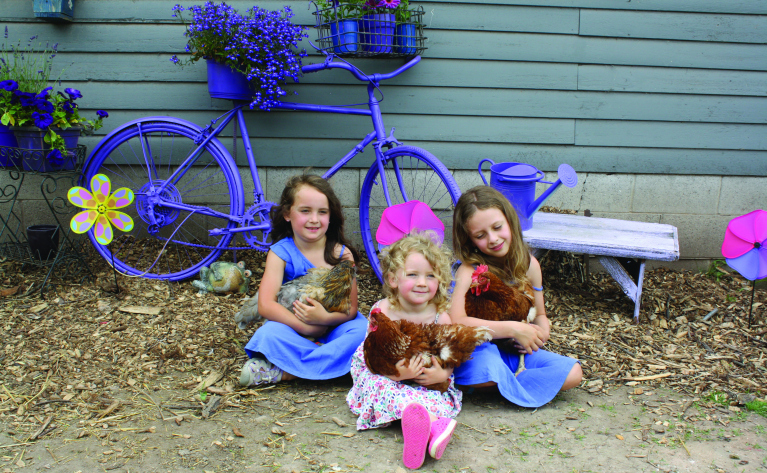 Both Craig and Lori have some physical restrictions from old injuries which occasionally make farming harder than usual. "I can die happy, covered in dirt in the middle of my yard or delivering a baby goat," declares Lori, who adds that she's never been good at accepting restrictions. "Or, I can listen to friends who say, 'you can't keep doing that'.
"Well, you can! It's never too late. It's kind of like us retiring to this farm. I know that's an oxymoron as you don't 'retire' to a farm. But anyone could do what we are doing, as long as they work within their limitations. I can always back off if there's more than I can physically deal with."
Lori traveled extensively in her previous corporate position, and gardening was (and still is) her stress relief. A certified master gardener in Utah, she is generous with her knowledge and teaches local gardening classes in the Manawa area.
"Everything from heirloom seed-saving to canning produce," she adds. "Craig and I would like to renovate the old schoolhouse that came with our property, and invite families and home school groups to join us for a hands-on 'Little House on the Prairie' type of learning experience."
Lori sells heirloom plants out of her greenhouse on the farm, following her affinity for non-GMO, non-hybrid plants. She believes heirloom vegetables have more flavor, more nutrition and fewer issues, especially when growing plants that were historically produced in the area. The Oakason's farm is totally organic and the produce is grown without spraying commercial pesticide.
Craig and Lori started with one kitchen garden that has expanded to about two acres of produce, which they sell at a market stand right on the farm.
"I don't have the ability to physically work the big farmers' markets, so we keep it very local under our "Oakwoods Farm - Organic Produce" banner," Lori explains.
"We're seeing really young families come to the farm for the plants and the vegetables. They're wanting to learn how to grow a little bit of lettuce or zucchini, knowing they might not be saving money but happy they're eating healthy."
The Oakasons also have several farm-raised Heritage Berkshire pigs that are allowed to roam a pasture, which is how they swiftly learned the need for better fencing. Luckily, Craig is a jack-of-all-trades and prefers to save money by performing most work himself, with the right equipment.
In addition to home site, farm and vacant property loans, GreenStone provides loans to hobby farmers for items like tractors and fencing.
"We talked to a couple of traditional banks when we first found the property," says Craig. "One bank began the loan process, did the survey and stopped cold when they realized it was a farm.
"Luckily, we began working with Senior Financial Services Officer Ann Klemp at GreenStone. Ours was not a big loan, but Ann was helpful, personable and saved us from a major delay by catching an issue with the survey before our signing. I was also very impressed when she called to tell me that interest rates had gone down and that she could lock us in at the lower rate."
Ann is enthusiastic about working with the Oakasons. "It's always a pleasure to talk with Craig and Lori and find out what they're doing," she responds. "They have a vision of what they want their farm to be, and they keep taking steps to make that vision a reality. They appreciate the history of their property, and I can't wait to see the old schoolhouse when they're done with it!"
As member-owners of the GreenStone cooperative, Craig and Lori appreciate the sense of community they feel by being part of a financial institution that partners with its customers.
"It's given us a circle of support here in Wisconsin," Lori admits. "And receiving an annual patronage check from GreenStone has been amazing!"
The Oakasons have plans for improving the buildings on their property, and eventually building a single-level home. Family and friends enjoy using the farm for holidays and birthday parties, and Lori and Craig hope to someday pass the farm on to their sons.
"The most gratifying part of this farm for me, is sharing it with our grandkids," comments Lori. "They love it. Last summer, way out in the back field, spring wildflowers were everywhere, and the grass was kind of deep. And I see the two- and three-year-olds grab hands with the five- and seven-year-olds and call to me, "Come on, MeMaw! We're going on an adventure on our farm!"
This is something that Craig and Lori clearly understand and appreciate: you are never too young or too old for a good farm adventure.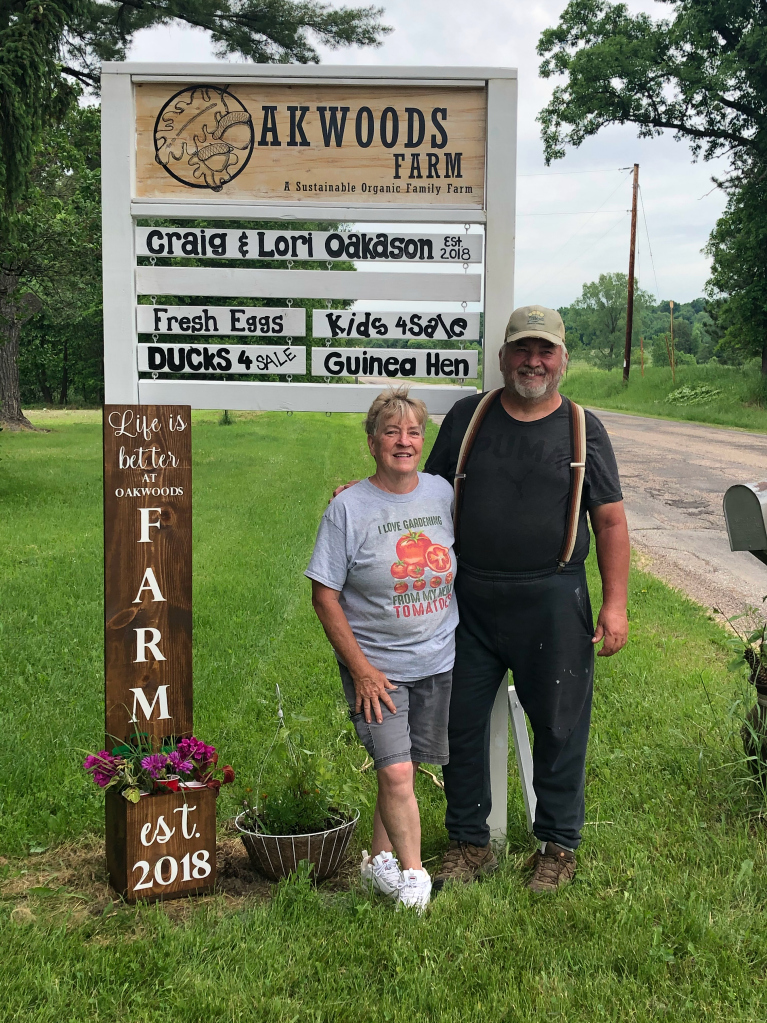 Images courtesy of Donna Hein.

To view the article in the online 2020 Summer Partners Magazine, click here.