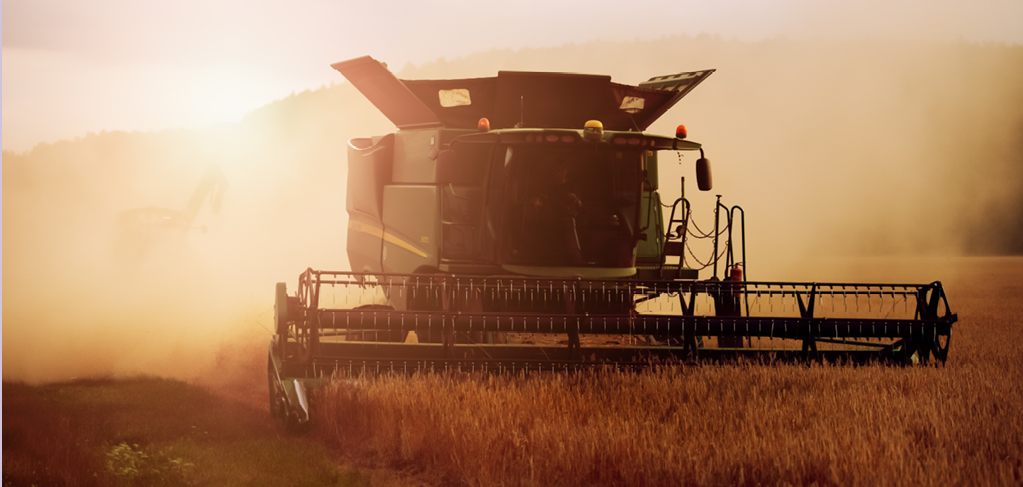 In this behind the scenes, two GreenStone employees from the appraisal team speak about how their daily work supports customers and improves the overall customer experience.

Shane Kenner
23 years of service
Senior Appraiser
Adrian, MI

What advancements has GreenStone made to better serve their customers?

The appraisal is an important part of the loan process and GreenStone has implemented some significant advances regarding how appraisals are ordered and submitted. This process change was one of the most significant I have seen during my tenure. It has streamlined the appraisal process by providing an easy user interface for the staff ordering the appraisal and the appraiser, making the process faster and providing the convenience for the appraiser to access to all information online. Additionally, this allows for easier appraisal tracking and overall data analysis.

What was the significance of the land value benchmark project?

The land value benchmark process was implemented to track market trends of farmland prices. Early in the annual process, appraisal staff would appraise an actual farm each year to see what value change had occurred. Today we appraise a "virtual farm" as well as transitional land, or land in areas of non-farm influence. The process has become more important in the past fifteen years as we have seen more significant land value changes. Benchmarking allows GreenStone to effectively track land values by region, aiding in customer buying decisions and general lending evaluation. The benchmark process allows GreenStone to rely upon appraisal values for a longer period, saving the customer money in the long run as a new appraisal does not to be ordered and paid for every time a loan is requested.

What do you enjoy about your role?

I really love getting out and meeting our borrowers in person. The southeast appraisal team covers 13 different counties, and I am often called to work in any of them. This has led me to several small rural communities throughout the region. I'm convinced that we have the best borrowers of any lending institution, as I've met an unbelievable number of enjoyable people though this job. I've appreciated how down to earth and genuinely nice everyone has been and have had some wonderful conversations over the years meeting farmers, professionals, entrepreneurs, and executives alike.

What do you enjoy doing in your free time?

I enjoy most spending time with my 2-year-old son and my wife. My wife and I also enjoy visiting wineries around Michigan when we have time, especially one of the local borrower--owned establishments. I'm also quite a "car guy" - I'm one of the few appraisers in the department you'll see driving a sporty sedan instead of a pickup truck. A good amount of my time, however, has been spent improving our 150-year-old farmhouse.

Lyndsy Bock
15 years of service
Senior Appraiser
Mount Pleasant, MI



What advancements has GreenStone made to better serve their customers?

We have implemented different projects to shorten the time it takes to complete appraisals. In addition, we have added programs that have led to faster writing and streamlined our report requirements. Our department has doubled in size in the last decade, allowing us to focus on quality appraisals with less wait for the reports to be delivered to the credit staff, ultimately benefiting our customers and their timeline.

GreenStone is committed to evolving technology. Our department has access to new technology that enables us to be more efficient, from office equipment to tools for use on inspection sites. When I started, we were still using digital cameras. Now we do it all from our smart phones, which also provides us access to anything we might need on our computer in the office from our phones. It's nice to look up information onsite when meeting with customers.

What was the significance of the land value benchmark?

The benchmark is a type of valuation that is based on the appraisal department's study of annual market changes. The study applies year over year benchmark changes to an appraisal of properties. Using the benchmark study for valuations allows for appraisals to have a longer shelf life for credit decisions. Ultimately, it helps shorted the time from application to closing the loan. If a loan meets the criteria using the benchmark study, it eliminates the need to have another appraisal completed, and saves the customer money on an appraisal and quickens the closing process!

What do you enjoy about your role?

Every day is a new project! The appraisal requests I complete can be anywhere from a vacant 40-acre recreational tract to a 3,500-cow dairy facility. I have met some incredibly smart and interesting people over the years doing inspections. We have the most incredible customers that are always happy to answer the "whys" and "what do you thinks" I typically ask. These are their family farms, or their startups, or their dream retirement properties that they have poured their lives into. Our customers have been more than generous with their life lessons, advice, and knowledge over the years. There is always something to be learned.

What do you enjoy doing in your free time?

My husband and I also have a small cash crop operation outside of our day jobs, and two boys. Between them, their sports, and our farm, I am not sure about too much free time. However, when we do have free time, we are camping in the summer, snowmobiling in the winter, or just enjoying a quiet night at home.

To view the article in the online 2021 Fall Partners Magazine, click here.