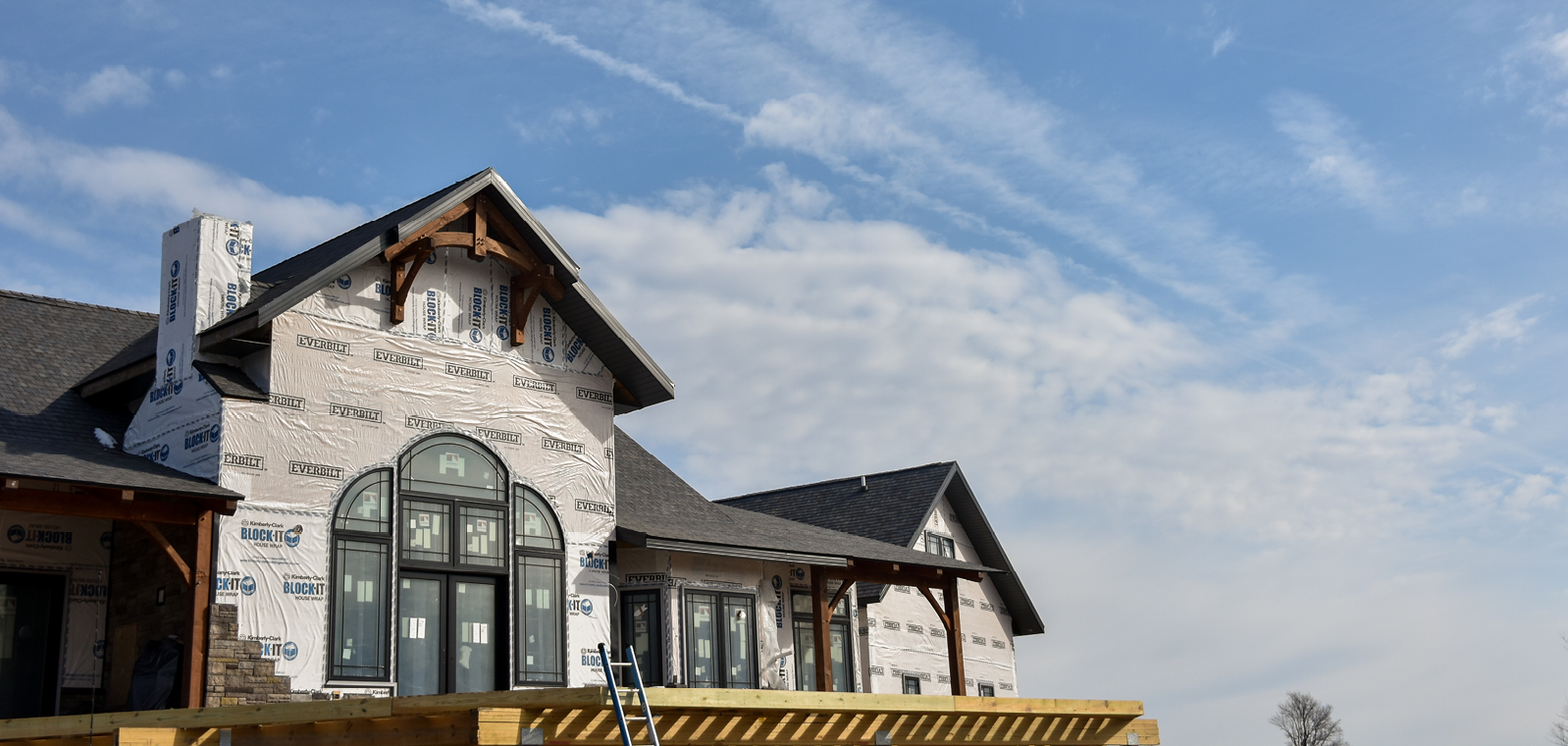 Chris Ockert firmly believes that good things come to those who wait, and he considers himself a great example.


When Chris was 11 years old, he started his working life shoveling manure on a pig farm in Mulliken, Michigan. At age 15, he worked in restaurants after school and on weekends. When he turned 17, he began working at a machine shop, then when he graduated from high school, he came to a pivotal point in his life – though he didn't know it yet.


He continued planning for the future. In 2001, Chris purchased 40 acres of land in Mulliken, and four years later he built a house on the property.


Unfortunately, the timing wasn't perfect.

"I struggled very hard to keep my head above water, I didn't make enough money to afford what I had. I nearly lost everything I worked so hard for," Chris said.


Since he needed more income, he decided to work even harder and started doing additional asbestos removal jobs for himself, at night and on the weekends. He eventually separated from the first company.


"I didn't know what I was going to do. I thought everything was over. But my fiancée, Jessica Gilton, constantly said that everything will be okay. We'll make it together, and it doesn't matter if we live in a cardboard box on the street."


Chris decided he could work even harder to get himself out of the situation. He wasn't doing it just for himself and Jessica, but also their children – Taleah (14) and Zack (21).


"I had her encouragement that we could make life better together," he said.


He worked for different companies in his profession, but he still was having trouble staying ahead of the bills.


Despite all this stress, he took a huge step. In May of 2016, he started his own company – Abatement & Demolition Services, based in Mulliken. ADS services include asbestos removal, where technicians build a negative pressure enclosure and remove and dispose of the asbestos.


All of his years of working hard for others, gaining valuable experience, led to him working for himself.


"It's been many long, hard days," Chris said. "But I just did it."


Chris then made another big decision – it was time to build their forever home. They chose a one-of-a-kind timber frame home on his property in Mulliken. This was his first time working with GreenStone.


Stacy Stinson is a financial services officer in the Charlotte branch, and she enjoyed working with Chris on his plans.


"He's really open to ideas, really creative, and one of the nicest people in the world. Since he runs his own business, he's very customer-focused, and he knows what we need from him," she said. "He's always looking into doing new things, and he's really down to earth."


"Stacy has been really helpful," Chris said. "It's been great working with her."


Chris and Jessica took months to plan what they wanted for their home. They didn't want a spec house, or a house that wasn't anything special – they wanted to make it different.


As a result, their home reflects those wishes. For instance, they use different types of timbers throughout the structure.


"We have oak and pine – we picked the features we wanted," Chris said.


"Chris is building his beautiful timber-frame home and barns on 40 acres," Stacy said. "He also recently purchased another 40 acres to graze cattle and have a rental home near his homestead. GreenStone has financed both projects and built a tremendous relationship with Chris. All the staff that have worked with him have had phenomenal experiences."


Their home, where every detail is being considered, is projected to be done soon.

Chris and his family are looking forward to moving into their new home and enjoying the acreage.


"A great friend of mine - Todd Ranshaw – always told me good things come to those who wait, and now we are building the home of our dreams," he said.


To view the article in the online 2022 Spring Partners Magazine, click here.