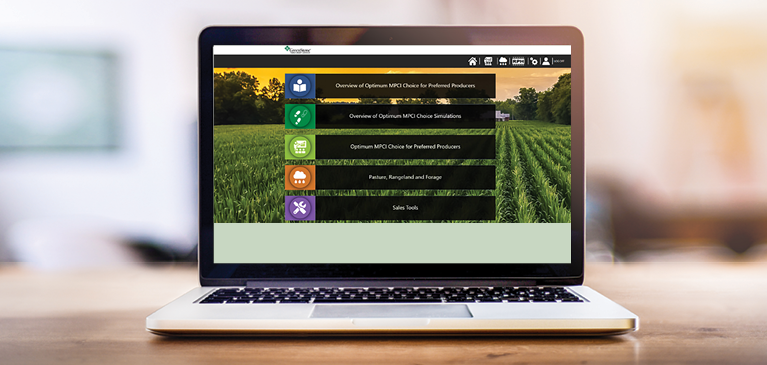 Working with GreenStone for your crop insurance just got better! Optimum is our exclusive crop insurance decision tool that helps you sort through the clutter of the many risk management options to deliver the crop protection and revenue- maximizing plans that fit your individual financial needs!

Using this resource, available to members renewing or purchasing crop insurance through GreenStone, our crop insurance specialists will review available options to generate a customized, data-driven recommendation for your specific needs.

Optimum's easy-to-read reports simplify the selection of the ideal coverage for your budget, to ensure your business will thrive during even the most challenging growing conditions.

We know you want
to smartly spend your insurance funds on threats most likely to happen or would have the biggest impact on your business.

Optimum lets you go through a robust simulation process to see how today's insurance choices perform.

All customers have different goals, and the Optimum tool can analyze most private and federal insurance policies to detail your best options, like the highest net indemnity, best cash flow over time, the most bushels to forward market, and the most subsidy funds.

To generate the calculations and solutions, we use thousands of data points from USDA for yields, prices, risk, and more.

For example, by putting
in your information and changing your coverage and plans, you can view the matrix that gives all the yield and price combinations.

With Optimum technology, you can make confident and informed decisions for the 2022 crop year and beyond. Contact your GreenStone crop insurance specialist to review your customized report today!

To view the article in the online 2022 Winter Partners Magazine, click here.