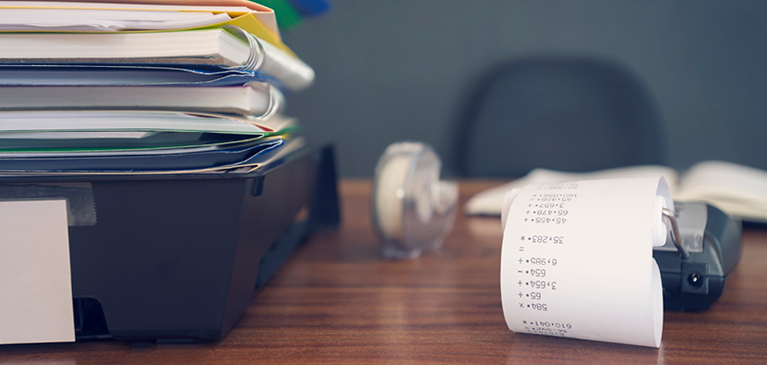 For many agricultural producers, this time of year brings a welcome transition from the long hours of harvest and winter preparation. However, the work is not done. Arguably, the most important part of a business is analyzing the past and planning for the future.

After all, this time of the year has many of us updating our records for tax reporting requirements. Taking this financial gathering process a step further will result in information that can be useful in making credit and management decisions.

By having a series of year-end financial reports, both lenders and producers can conduct an accurate year-over-year comparison. All operations can benefit from generating these three reports at year-end as this provides a consistent "snapshot in time" view of your financial position. In turn, this will help assess how the operation is progressing, and identify and plan for any necessary or advantageous changes. Moreover, compiling the reports at year-end will save time later in the coming year if new financing needs or other opportunities arise.

In this article we will focus on those three main reports that, when used together, will allow you and your lender to thoroughly analyze your business.

Balance Sheet | What do I own?
A balance sheet is a record of what you own (assets) and what you owe (liabilities). In production agriculture, common assets include land and buildings, equipment, crop inventory – in the form of feed, harvested crops or growing crops – pre-paid assets and accounts receivables. Of course, this is not an all-inclusive list. Other less common assets include rental houses, retirement accounts and investment accounts. Make sure to consider everything you own. On the liability side, account for any money borrowed, which includes open accounts held with vendors, credit card debt, planned for deferred payments, and traditional financing.

When compiling your lists, start with the basic information; do not worry about the values assigned to each asset. Creditors typically use market-based balance sheets; as with the agricultural economy as a whole, values of your assets may change with the market. Therefore, it is most important to provide an inclusive list of all you own – your financial team can help you assign those values.

Profit and Loss | How did I get here?
When comparing one year-end balance sheet to another, the question, "how did we get here?" arises. A tax return provides your lender with the most basic information needed to show profit and loss from the previous year. Many producers compile their earnings information at year-end and rely on their tax preparer to organize the information into a format useful for tax purposes. The final product (tax return) is typically not available until March or April.

Therefore, keeping a detailed profit and loss statement allows you and your lender to gather a more complete picture of how the year turned out before tax returns are due. If you track your records in an accounting software – either with the help of an accountant or by someone in your business – year-end is the best time to clean up the details and make sure you allocate income and expenses to the correct accounts. If updated, a profit and loss statement serves as a component piece to the final tax return – it is available earlier and includes additional detail. As with the balance sheet, the most important consideration with your profit and loss statement is accuracy and completeness.

Projection | Where are we going?
Now we know where we are at and how we got here, the next question is "where are we going?" A projection should detail items like the specific crops you will grow, the number of acres planted, size of your milking herd, anticipated production rates, etc. Fluctuating markets affect the prices paid for inputs and the prices gathered for the sale of crop. While only those prices that have been "locked in" with vendors and markets are set in stone, using the market values at a point in time to create your projection will help establish a budget for the coming year.

The act of putting those details down on paper is what can be challenging for many – it takes time and discipline. Additionally, today's agricultural economy can make projections disheartening to complete. However, a projection can serve as a great management tool for you. When analyzing the details for the upcoming year, one may consider changes to suppliers, inputs, rental agreements or an overall shift in strategy.

'Tis the Season
Just as we have a dedicated season for planting and harvest, there really is a season for financial gathering and bookwork. Agricultural producers and business owners manage a myriad of details each day. The business you are running is sophisticated and complex. There is no doubt that you are keenly aware of the market costs affecting your operation and the upcoming opportunities or roadblocks you may face.

Efficiently communicating these details can be challenging. However, using these three year-end reports as a tool to communicate with your lender and other business partners will help ensure the entire team is on the same page. From a credit standpoint, the more your lender knows up-front, the more efficiently they are able make credit decisions – helping to keep your operation running smoothly!

By: Moriah Brey, Assistant Vice President of Credit, and Kimberly Clum, Assistant Vice President of Credit, GreenStone Farm Credit Services

To take advantage of GreenStone's limited time, complimentary tax and accounting review, visit your local GreenStone branch or contact your financial services officer.