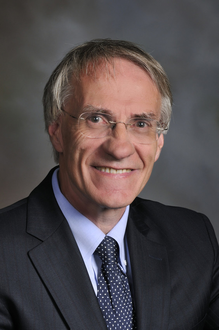 The other day, I was asked for counsel concerning how to fund an adult student's advanced degree in law. The question was whether the couple should borrow from their child's college fund or pay interest on a student loan. Let's examine the details of this case study.

The interest payments on the student loan would start as soon as they started the advanced degree. The caveat was that interest would begin accruing at 6 to 7 percent when the money was borrowed. In this case, the couple's college fund, which they had diligently saved for their child, would be enough to fulfill the financial requirements of law school. Their only child was currently in grade school. I jokingly said, "Get the kid enrolled in athletic camps to fund their future degree!" All joking aside, serious thought needs to go into the student-borrowing challenge.

This couple has a proven record of living within their means and the discipline to save and invest as agriculture business owners. They have saved and invested over the years and built up a nest egg.

How much of a child's education expenses should be funded by the parents? While it is admirable to pay for a portion of the child's education, one does not have to pay for all of the youngster's expenses. Children who are responsible for funding at least a portion of their tuition and expenses often are more engaged in the educational process. This could also be a good financial literacy lesson where saving and investing can be learned early in life.

Another element to consider is the future of college education for the child. Sometimes community college or a trade school that aligns with the youngster's motivations can be a good option at a lower cost than a traditional university degree.

The next consideration is the rate of return on investment in the college fund compared to the cost of student loan borrowing. A conservative or modest investment portfolio will not earn a rate of return close to the cost of the student loans. Thus, the trade-off between the interest rate earned on the investments and the cost of the borrowed funds builds a strong case for using the educational fund instead of a student loan.

While nothing is guaranteed, the additional earnings from the law degree, along with the other spouse's wages, would equip this family to partially fund the child's future education expenses.

Life is full of complexities. Funding education expenses is analogous to a flight attendant instructing you to put on your own oxygen mask first before helping others. While it may seem selfish, this approach often makes the most sense for many families.