This year's class of student interns are well underway in their summer projects here at GreenStone. We are pleased to share their stories and unique perspectives in our intern series. Keep an eye out for more blogs featuring GreenStone's summer interns!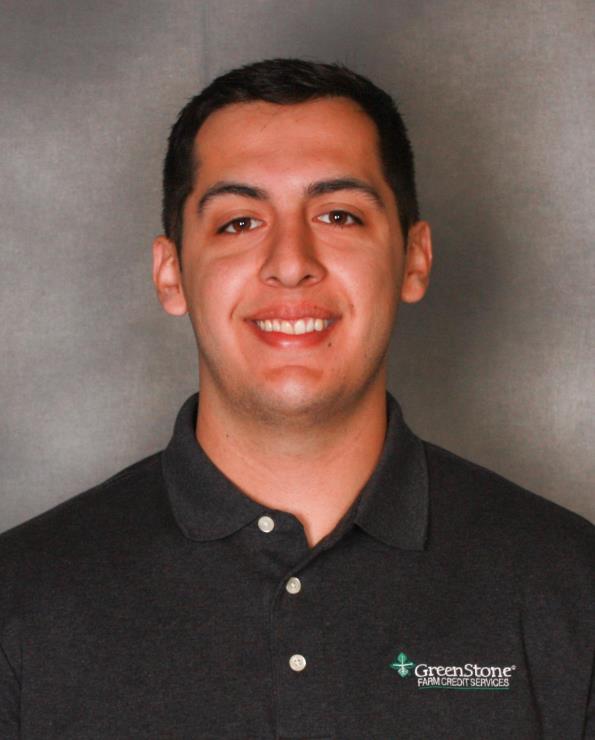 Colton Vrable

When I first considered an internship with GreenStone, I instantly thought about their reputation as a quality lender and financial service provider. I then thought about the company culture, and how it is known as a great place to work and start a successful career. When considering an internship, these are qualities I was looking for.

I do have a bit of background in agriculture. I led my high school FFA chapter in the small, rural town of Chesaning, Michigan where I grew up. I have also taken agricultural classes at Michigan State University as electives for my major in economics. This internship will allow me to learn more about agriculture and apply my prior knowledge to current issues in the industry. The growth and sustainability potential of the agricultural industry is encouraging as I approach my senior year of college, knowing I will soon be choosing a career path. An industry with proven longevity will be ideal when beginning my future career.

Gaining as much experience as possible through an internship is incredibly important. GreenStone's program is allowing me to do just that. Many other internships provide a cookie-cutter plan for projects and do not allow much leeway in how interns complete tasks. My program is much different. As a team member on the appraisal group, I have opportunities to use my creativity when completing projects. I am currently working on market analysis and forecasting of the dairy industry, which is incredibly important. I also have many opportunities to assist the chattel appraisal group. The experience I am gaining and the ability to apply it in the future is invaluable.

As I continue my internship program, I hope to make lasting connections here in the office, learn as much as possible about agriculture and hone my professional skills in the career field I will soon be pursuing.