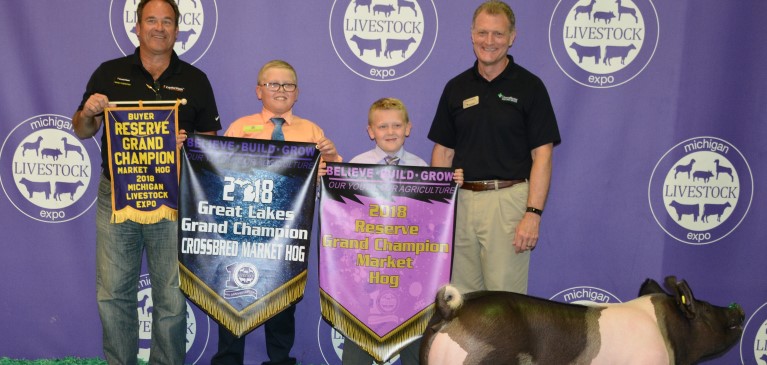 Engaging in local activities is one way GreenStone gives back to places where we work and live. Our employees carry out our passion for community engagement through a variety of activities both as GreenStone representatives and as volunteers – we are pleased to tell their stories here. Watch for upcoming stories of how our employees give back in our Open Fields blog!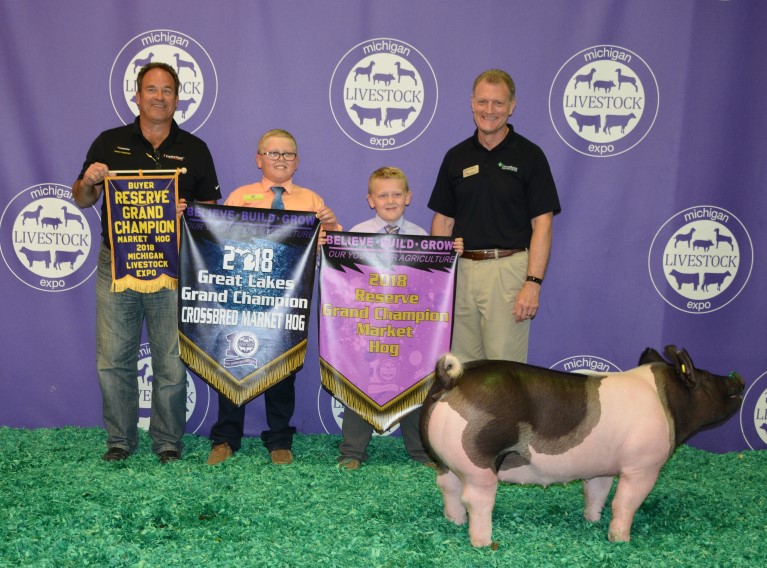 For one night in mid-July, friends and family in the Michigan agricultural industry take a pause from their busy schedules to celebrate the young people in our industry. The Michigan Livestock Expo Sale-abration gives individuals and organizations the opportunity to show their support to the next generation in agriculture.

This year marked the 10th anniversary of the sale, which is a culmination of the Michigan Livestock Expo and 4-H Dairy Days events held at the MSU Pavilion. Each year the sale generates money not only for individual exhibitors but also for scholarship programs and programming for educational events. This year marked another record for the sale, generating over $260,000 of which $100,000 will be used for scholarships.

The two shows, held back to back, give 4-H and junior exhibitors the chance to gather and compete at a statewide event. Both events combine the livestock shows with skills contests to give participants a well-rounded experience and education. More than 550 youth participated in the Livestock Expo exhibiting 1,200 head of livestock, illustrating the ongoing passion and dedication so many young people have for agriculture.

GreenStone has been an active supporter of the events since its inception donating time and resources. This year, GreenStone and its employees were glad to be part of the event, supporting the youth and being a financial partner of the event and sale.

Congratulations to all the youth who competed at the events this summer!