This year's class of student interns are well underway in their summer projects here at GreenStone. We are pleased to share their stories and unique perspectives in our intern series. Keep an eye out for more blogs featuring GreenStone's summer interns!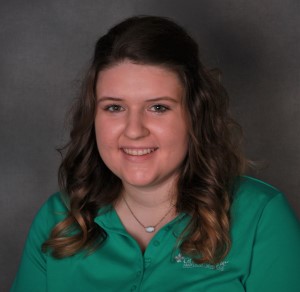 Emily Harke

At a young age, my grandpa instilled in me the importance of hard work, dedication to my passions and having a strong, powerful work ethic. He cultivated my interest in agriculture, specifically livestock, which encouraged me to pursue a degree in agricultural business and animal science at Iowa State University. Growing up on a small hobby farm in Adrian, Michigan raising livestock and participating in 4-H and FFA, I have always valued and recognized the importance of farming and agriculture in general.

Growing up in a family with values rooted deep in agriculture, GreenStone was a familiar name in the Harke household. Now that I am here, interning with the company I grew up hearing about, I know why families like mine continually bring their business here.

I am a commercial credit intern this summer in East Lansing. I am mainly working on the peer comparison project, focusing on the row crop industry. By collecting and analyzing this data, my team and I try to understand why one farm may be experiencing hard times, while another is thriving. Through my role and projects, I am utilizing the passion for agriculture I have always had, while also diving into my interest in numbers and data, and customer service as well. All of this helps provide financial services to our customers so they may be successful.

I look forward to seeing how the daily decisions I make in my role lead to servicing our customers and ultimately serving the agricultural industry and those living and working in it. After all, what motivates me to continue in agriculture is the amazing people this industry is home to. People with strong passions and desires to improve themselves and their businesses, while still holding onto strong moral values, populate every nook and cranny of agriculture. I see this all around me at home, in my role at GreenStone and out visiting our customers; local agriculture produces quality products, and even better people.

I am hopeful for my future in agriculture, and I aspire to be a positive force in the industry, no matter where I end up. I am looking forward to giving back as much as possible to an industry that has already given me so much.