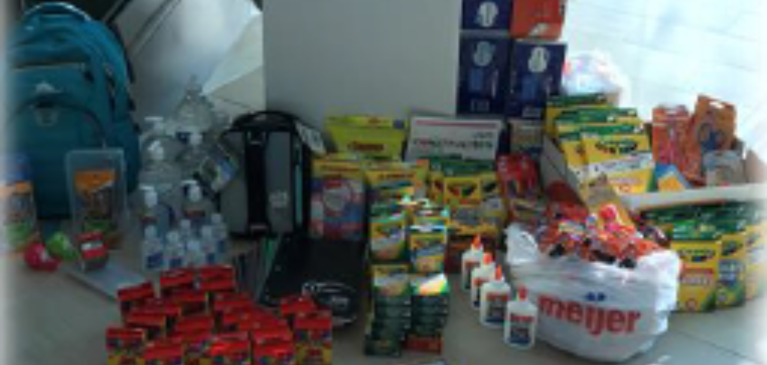 Engaging in local activities is one way GreenStone gives back to places where we work and live. Our employees carry out our passion for community engagement through a variety of activities both as GreenStone representatives and as volunteers – we are pleased to tell their stories here. Watch for upcoming stories of how our employees give back in our Open Fields blog!

New backpacks, fresh markers, glue bottles and crayons; new teachers, classrooms and friends; a new school year is just around the corner. For many elementary students, this is one of the most exciting times of the year. The anticipation of the unknown, added to the excitement of returning to the buildings that house their closest friends, results in lots of excited kids.

Let us not forget, however, there are some children who dread the start of a new school year. Their peers flash new folders, pens, pencils and the biggest box of crayons a kid can imagine. Not all kids have access to these luxuries. This is where community members come in. We can all make a difference in young student's lives, one crayon box at a time.

Willow Elementary School in Lansing, Michigan has a very high rate of low-income students. GreenStone's human resources team recognized the need for supplies at Willow Elementary three years ago, and began an annual winter gear drive. This year, they decided to organize a school supply drive as well, hoping to help increase productivity and fairness in the classrooms.

"If there are not enough supplies to go around, sometimes this slows down the process of getting through everything in the curriculum," said Rachel Wood, one of GreenStone's human resources generalists. "When teachers and students have the supplies they need, it promotes an ideal learning environment."

With kids being so impressionable at their young ages, it is important to do all we can as community members to set them up on the right path. Thank you to everyone who donated to the school supply drive, and contributed to the success of local students as they begin another school year!