This year's class of student interns are well underway in their summer projects here at GreenStone. We are pleased to share their stories and unique perspectives in our intern series. Keep an eye out for more blogs featuring GreenStone's summer interns!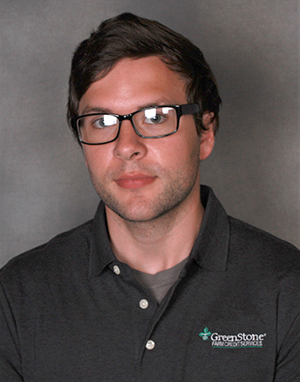 Robert Heinbokel

When searching for an application development internship, I was not concerned with the industry as much as I was concerned with applying to a company that would make me a better developer. I also wanted to intern somewhere with an inviting, collaborative company culture and work environment. I am happy to say I found that at GreenStone.

During the interview process, I noticed there was a huge focus on the quality of work done in the IS department, specifically with application development. Since my main goal in completing an internship was becoming a better, more skilled application developer, I was drawn to this mindset. GreenStone places high standards on their applications and the quality of their technology, and I felt I would gain a lot out of an experience with a company like this.

The difference in my skills since the beginning of my internship are night and day. I studied GreenStone's technology for months before my program began, becoming more familiar with their processes. I still feel as though being here every day and working with the team in my department has proven to be incredibly beneficial for my development, compared to practicing application development on my own. I really needed this experience of working within a team on applications of this scale and learning from other developers to further my professional growth. I realized there is only so much I can do on my own.

Before interning with GreenStone, my prior work experience consisted of developing web applications individually for organizations in northern Michigan. Compared to that experience, I really enjoyed having a team of professionals to approach when I was struggling with a task. Everyone around me was always very welcoming and willing to help me with anything I needed.

After my summer here, I feel I have a good understanding of programming principles and I will be able to hit the ground running when I begin a full-time position after my upcoming graduation from Ferris State University.