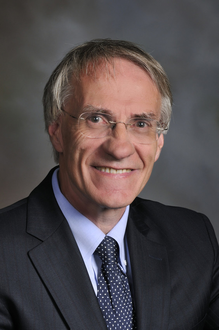 A young, agricultural lender recently asked me and Dr. Freddie Barnard, a retired professor from Purdue University, an interesting question: "How can I as an agricultural lender convince producers to be more engaged in business management instead of focusing only on production management?"

This is one of the top issues facing the agriculture industry post commodity super cycle. Unfortunately, the strong economic performance experienced from 2007 to 2012 brought complacency in finance, marketing and overall business management. There is an old saying that, "It is not the tough economic years that get farms into financial difficulty, but the good years."

Some agricultural lenders struggle to obtain accurate, easy to understand financial data upon request. The relaxed underwriting standards of other creditors often make obtaining financial data more difficult. Some producers use credit from vendors and agribusinesses for operating needs. If financial problems occur, the producer may request a refinance from the traditional lender using strong land and real estate values as extra collateral. Currently, this is the case in many areas of the country with traditional lenders refinancing a lot of vendor and agribusiness credit.

This may be a renewal season on the brink! As a result of the elongated downturn in agriculture, credit may be more difficult to obtain with the continued economic losses and cash flow issues. This will be an excellent opportunity for lenders and agribusinesses to join forces and develop educational programs for producers to enhance their business management skills.

Participation in educational programs can be a screening tool for producers who want to proactively engage in improving business management skills. The ones who do not participate could be placed in higher risk categories.

Educational programs should provide examples that emphasize how improved business management skills can positively affect the bottom line. Scott Mickey, a former student of mine and a farm business consultant from Clemson University, found that over a 30-year period it was advantageous to market corn, soybeans and wheat during the planting cycle versus the harvest cycle 63 to 75 percent of the time. On average, the advantage was $.19 per bushel for corn, $.15 per bushel for soybeans, and $.25 per bushel for wheat. These are the little difference makers that bring positive results to the bottom line.

Some producers have found that enterprise budgeting and measuring profits by field and animal units based upon cost of production data can add significant profit to the bottom line.
The point is that producers who focus on business management, along with production, create a powerful combination. These focused and driven producers are what it will take in the new normal of tighter margins and increased volatility.

Dr. Kohl is Professor Emeritus of Agricultural Finance and Small Business Management and Entrepreneurship in the Department of Agricultural and Applied Economics at Virginia Polytechnic Institute and State University. Dr. Kohl has traveled over 8 million miles throughout his professional career and has conducted more than 6,000 workshops and seminars for agricultural groups such as bankers, Farm Credit, FSA, and regulators, as well as producer and agribusiness groups. He has published four books and over 1,300 articles on financial and business-related topics in journals, extension, and other popular publications.