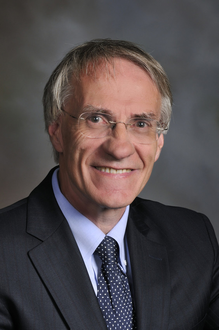 The farm economy is now in its sixth year of economic reset. In some cases, profit margins have been negative for multiple years, which has resulted in agriculture producers using their equity in land as a buffer to refinance operating debt into term loans. Some producers are becoming more financially desperate as operating loans from traditional lenders are being more carefully scrutinized. This often leads to producers relying on trade and vendor credit for operating needs and requesting funds from friends and relatives to fill the void. These requests often come over the holidays, which can result in very tense and awkward family relations.

Recently, a crop and livestock producer was getting pressure from an agribusiness firm to pay $80,000 of past-due accounts. He asked his brother and sister-in-law for financial assistance. To say the least, this situation elevated everyone's blood pressure.

When asked if he had a balance sheet, the producer indicated, "I probably could dig one up somewhere." When the in-laws inquired whether the producer would work with a farm business management consultant to assist in this difficult situation, the producer's response was a firm, "No." Wow, what would you do?

First, it sounds like this producer has a vague understanding of the financial management of his business. The statement, "I will dig up the balance sheet," and the reluctance to bring in the farm business consultant are both red flags. This leads to suspicion that he may not be disclosing all the pertinent information.

Next, the in-laws must reaffirm their goals and determine whether they want to extend part or all of the funds to repay the debt. The couple in question is near retirement and this action would reduce their retirement income stream.

The in-laws must be firm with the producer and ask the tough questions. Why is he unwilling to work with a consultant? Why did the producer not have his financials prepared, including the basic balance sheet?

Next, the producer should write a plan of action for financial improvement to share with both the in-laws and the traditional lenders. Often, financial problems do not occur overnight. Therefore, due diligence on the assets and liabilities must be a high priority. Financial performance of the business must be periodically monitored both monthly and quarterly with cash flow reports.

Finally, if the in-laws do extend the funds, loan agreements and arrangements must be in writing with specific terms for repayment. Collateral security agreements must be adhered to.
My recommendation would be for the in-laws to not get involved in this case. As economic times get tight, more requests are going to come from relatives and many farm families must be aware of this and how to handle these intense situations.

Dr. Kohl is Professor Emeritus of Agricultural Finance and Small Business Management and Entrepreneurship in the Department of Agricultural and Applied Economics at Virginia Polytechnic Institute and State University. Dr. Kohl has traveled over 8 million miles throughout his professional career and has conducted more than 6,000 workshops and seminars for agricultural groups such as bankers, Farm Credit, FSA, and regulators, as well as producer and agribusiness groups. He has published four books and over 1,300 articles on financial and business-related topics in journals, extension, and other popular publications.