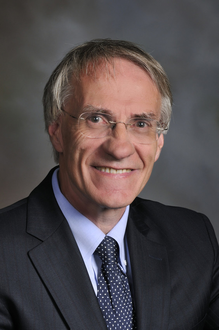 An aspiring young farmer in the Northwest asked this $1 million question: "Is it smart to start farming in today's agriculture economy?" After six years of the economic reset in the agriculture industry, one may really question whether this is the optimal time to take "the big leap." One could say that now is a more optimal time to launch a farm business, rather than during the good times experienced during the economic super cycle.

First, machinery and livestock asset values are at least 30 to 40 percent less expensive than in the super cycle. This will reduce the fixed costs of a young farmer's investment out of the gate.

Now may be a good time for young producers to partner with more seasoned agriculture operators who have no successor. Some experts estimate that up to 20 percent of family farms have no next generation. This often provides aspiring young producers an opportunity for startup. The key is to align with the goals and objectives of the senior generation who often own the land.

More young producers are seeking to launch their operations in niche markets. Local, natural, organic and point of origin are growing market segments. Alignment with the consumers' desired traits can be a profitable endeavor. However, if one attempts this track, the key is to stay ahead of the marketplace with your products, services and attributes or you may quickly become a commodity.

Technology is allowing more young farmers to pursue their goal of entry into agriculture. Changes in technology allow producers to multitask. For example, a young producer was monitoring his four poultry houses while attending a leadership institute that I was orchestrating. The young producer and his spouse also had an agri-entertainment business that included hosting weddings and anniversary celebrations in an old, reconstructed barn.

Yes, interest rates will be rising if the general economy continues to perform. However, many programs sponsored by the government, Farm Credit associations and banks provide advantageous loan structuring and interest rates for young and beginning producers.

The effects of global markets and political posturing will be a fact of life in any young farmer or ranchers' tenure. However, in any economic environment, a sound business plan that is executed and monitored will go a long way on the road to success.

Dr. Kohl is Professor Emeritus of Agricultural Finance and Small Business Management and Entrepreneurship in the Department of Agricultural and Applied Economics at Virginia Polytechnic Institute and State University. Dr. Kohl has traveled over 8 million miles throughout his professional career and has conducted more than 6,000 workshops and seminars for agricultural groups such as bankers, Farm Credit, FSA, and regulators, as well as producer and agribusiness groups. He has published four books and over 1,300 articles on financial and business-related topics in journals, extension, and other popular publications.