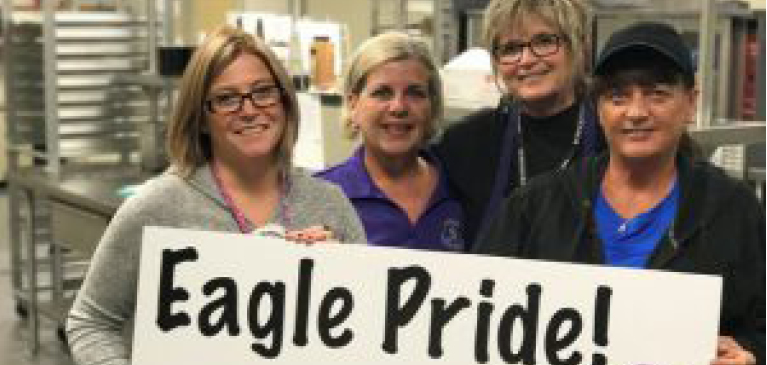 Schoolcraft community schools have come together over the years to provide students the nutrition they need through various programs. One of the programs, the Angel Network, provides funding for student lunch accounts while parents are undergoing financially tough times.

Each year, GreenStone employees at the Schoolcraft branch do their part in spreading holiday cheer by giving back to an organization. GreenStone employee, Anne Howard, heard about the program and wanted to help.

"We always like to do something as a branch around the holidays for the community," Anne says. "After hearing how you can help pay off lunch account charges for students unable to, we decided to come together to support the Angel Network."

The Angel Network started in early 2018 when someone called anonymously offering to pay off all current lunch charges. GreenStone's Schoolcraft branch donated $230 during the holidays, totaling the Angel Network's donations to over $1,000.

Schoolcraft community schools serve 550-600 lunches and 100 breakfasts each day to students. The Angel Network program helps approximately 100 of those student each year through donations from the community.

"GreenStone's contribution has helped many kids get a lunch that can't afford one," says Brenda Lynn, Schoolcraft's food service director. "When we call parents that owe lunch money and they start crying, telling us they are out of work- it's nice to know you can transfer money over to help them out."

If you are interested in contributing to Schoolcraft's Angel Network program, please contact Brenda Lynn by email at lynnb@schoolcrafts.org or by phone at (269) 488-7343.