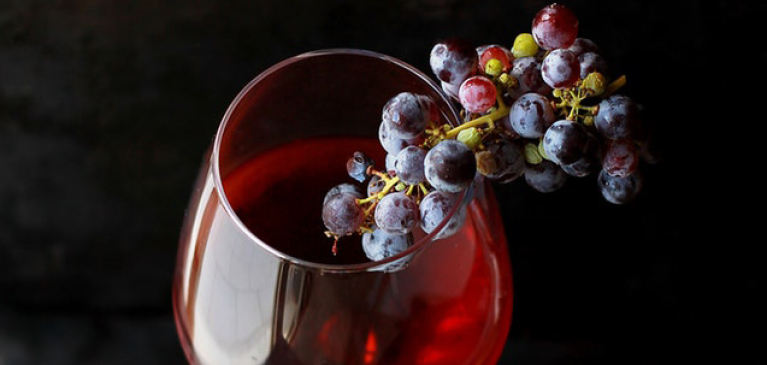 Beyond consumer demand, the clamor for more wine grapes is going to be even more intense this next year, predicts Michigan Wine Collaborative President Dave Miller, who says the late January cold snap is likely to be disastrous for the vines.

As of late January, Miller says the outlook for vinifera grapes – like Riesling, Cabernet franc and Chardonnay – in southwest Michigan is grim. "These temperatures are too cold for anything but the hardiest grapevines," he says.

The last polar vortex in 2014 killed vinifera vines to the snowline, and growers spent the year retraining and replanting. "We start worrying about vinifera when temps get to -5F ," Miller says. "At -10F we are really worried and know that only a couple of varieties will produce a crop. At -15F, it's over for vinifera. There will be no crop, and now we have to worry about managing the vineyard for the year with no fruit. It's no fun. This is probably going to kill the peach crop, too."

Miller says he's honestly shocked a second deep freeze has occurred in a 6-year window. "We would predict cold like this once in 25 years in the past," he says. "I hope this is not the new 'normal,' but I am afraid it might be."

One saving grace is that most growers also plant cold-tolerant hybrid grapes that are crosses of north American grapes and vinifera. "We have a number of wines based on hybrids, as do most other wineries – a year like this is why," Miller says, referencing his wine grape vineyard south of Lawton.

The 2018 harvest yields were down, but quality was good. "2018 was an average year – both in quantity and quality," says Karel Bush, executive director of the Michigan Craft Beverage Council.

The season was very wet and rainy with lots of rain in the fall, which meant a lot of disease pressure and sprays. The rain slowed the ripening during a crucial time. "Growers needed some nice warm September days to finish out the season, but they didn't get it," she says. "So, some grapes didn't reach optimum sugar levels that translate into complexity and flavor in the bottle. The grapes that were able to hang longer on the vine fared better, and there are a few wineries that harvested grapes for ice wine – grapes nearly frozen solid on the vine then crushed while still frozen."

Miller says disease was also a detriment. "We had a heck of a time keeping bunch rots under control last year," Miller says. "Our new small fruit pathologist at MSU, Dr Tim Miles, is submitting a grant proposal to study fungicide resistance in botrytis, which is a big problem in wine grapes." Continued growth Michigan's vineyard area from 1991 to 2016 has increased from just 38 acres to 3,050 acres, while total grape acreage increased from 210 acres to 13,100 acres, according to USDA, NASS.

Michigan also has five federally designated American Viticultural Areas (AVA) and now ranks in the top 10 in wine grape production in the nation. The number of approved commercial wineries rose from 14 wineries in 1991 to 148 in 2018. The total economic impact of the wine industry is $5.4 billion/year, according to Bush. She also noted that Michigan wineries receive 1.7 million visits each year, and contribute to more than $252 million in tourism spending.

And, she believes there is definitely room for more wineries in all regions of the state. "Just take a look at Napa Valley. It has more than 400 wineries in an area about twice the size of the Leelanau Peninsula, which has about 30 wineries," she points out.

Demand for Wisconsin wines has also fueled expansion. In 2000, Wisconsin had 18 wineries. Today, Wisconsin has around 120 wineries and is approaching 1,000 acres in vineyards, according to the Wisconsin Winery Association.

"We are optimistic about the opportunity growers in Michigan and Wisconsin are seeing, and I expect those opportunities to continue as the number wineries increase," says Tyson Lemon, Regional vice president of sales for GreenStone Farm Credit Services.

Advancements in growing and breeding cold, hardy grapes get most of the credit for this explosion. Michigan is the fourth largest grape-growing state, but most of this acreage is devoted to juice grapes such as Concord and Niagara, which helps supply Welches in Lawton. However, as demand for juice grapes continues to wane and the demand for wine grapes continues to climb, juice grape vineyards are being pushed out. "Welch's is buying grower contracts and pushing out the vines because they don't need them anymore," Miller says. "Demand for juice is down, and growers make little money per ton of fruit."

Replacing juice grapes with wine grapes is an option, but Miller says it's much more complicated. "Wine grapes take a lot more hand work than juice grapes, especially vinifera. I don't think many juice grape growers are willing and/or able to do the required hand work to produce quality fruit," he says. "We need more labor and/or mechanization."

Wineries require high-quality grapes, Bush adds, and they generally want specific varieties. "So any juice grape grower considering pulling out vines would need to have agreements in place before heading down that path," she says.

The industry could use, Miller says, a good, wine grape vineyard management company to help with that grape transition. "I think the area around Lawton will see an explosion of wineries within the next 10 to 15 years," he adds.