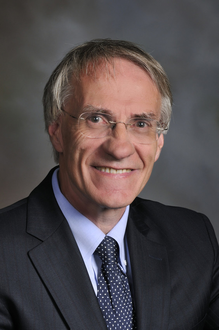 My travels to the great Northwest to address producer groups are always engaging and exciting. In a question and answer session with millennial young producers, an intriguing question was asked: "What is a safe rate of business expansion?"

First, there is no magic rule of thumb. Expansions tend to come in clusters. Expansion could be prompted by various events: a neighbor sells out; a new market opens up for your products; or a partner wants to enter the business. Each major expansion will place your business on edge, either financially, operationally or related to marketing. It will tax your resources.

A good method of testing expansion scenarios is to develop a projected income statement and cash flow for each scenario. First, will the returns from the expansion exceed the cost of borrowed money (interest rate) or the opportunity cost of invested capital? In today's economic climate, that is usually 5 to 6 percent annually. Another test is to determine if the return from the expansion will exceed the long-term rate of inflation, which is slightly below 4 percent.

Next, for young producers, care must be taken to watch debt levels and the amount of working capital on the balance sheet. Young business people must beware of the business lifecycle and be careful of high levels of debt. The debt to asset ratio will often exceed 50 to 70 percent, which may require a USDA Farm Service Agency (FSA) or Small Business Administration (SBA) government guarantee. Younger producers must build working capital or cash in the profitable years as a buffer for future macroeconomic and micro-management issues. Expansion plans include maintaining 30 percent of expenses in working capital as an ideal goal. When the level of working capital drops below 10 percent of expenses, there is lack of flexibility to cover unexpected changes in expansion plans.

Growth and expansion must align with the business owners' priorities and goals. Are they willing to sacrifice family living withdrawals or use off-farm income to supplement growth? This is becoming prevalent among many millennial producers who are entrepreneurial multitaskers. If the goals and desires of the business partners and spouses are aligned, expansion can often be accelerated.
Growth and expansion often take the producer from a "doer" to a "manager," which requires working with people to accomplish desired results. The people part of the equation is often the "800-pound gorilla" that could derail a business' ability to grow and expand.

Dr. Kohl is Professor Emeritus of Agricultural Finance and Small Business Management and Entrepreneurship in the Department of Agricultural and Applied Economics at Virginia Polytechnic Institute and State University. Dr. Kohl has traveled over 8 million miles throughout his professional career and has conducted more than 6,000 workshops and seminars for agricultural groups such as bankers, Farm Credit, FSA, and regulators, as well as producer and agribusiness groups. He has published four books and over 1,300 articles on financial and business-related topics in journals, extension, and other popular publications.