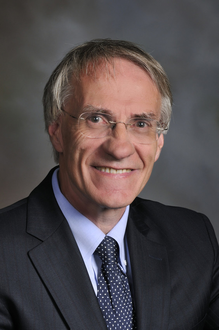 In a recent article, our discussion centered on the use of technology by peers and how technology impacts business operations and the overall agriculture industry. Let's take the same survey participants who used clicker technology and look at what adjustments they are making in their business management practices.

What were the 400 participants using to navigate the challenges and opportunities of the agriculture industry today? The number-one response, with 30 percent of the votes, was the projected cash flow statement. The projected cash flow statement becomes more powerful when it is monitored periodically and compared to actual results. A simple spreadsheet with various price, cost, production and operational scenarios is a powerful tool when used effectively. One is required to think and commit on production, marketing, financial and risk management considerations through the cash flow. Next, the 400 peers reported that they were using their cost of production in the decision-making process. Any sound marketing, risk management or finance plan will incorporate the overall cost of production and by enterprise, if multiple enterprises exist. This allows one to commit resources that will generate a positive outcome with comparable risk.

Surprisingly, 18 percent of this group of respondents was using accrual-based income statements in the decision-making process. This is critical in the current economic environment where the collection of accounts receivable, the buildup of inventories, the pay down of accounts payable and the variability of prepaid expenses can be big influences on the short- and long-term decision-making processes of an agricultural business.

One in seven producers in the survey committed to a yearly planning session. It was disappointing that only 4 percent used written goals to navigate today's business environment.

Layered on these strategies was a question on how they are positioning for change in the market, business and family environment. Monitoring financials was at the top of the list, followed by a shift in enterprises to match the marketing and management resources of the farm and ranch business. Some are using profits to build working capital. While nearly 20 percent were cutting cost, around 10 percent were increasing talent in human resources to proactively approach the future.

What are you doing to adjust your business management practices to increase profit margins and proactively manage higher volatility in both prices received and costs?

Dr. Kohl is Professor Emeritus of Agricultural Finance and Small Business Management and Entrepreneurship in the Department of Agricultural and Applied Economics at Virginia Polytechnic Institute and State University. Dr. Kohl has traveled over 8 million miles throughout his professional career and has conducted more than 6,000 workshops and seminars for agricultural groups such as bankers, Farm Credit, FSA, and regulators, as well as producer and agribusiness groups. He has published four books and over 1,300 articles on financial and business-related topics in journals, extension, and other popular publications.