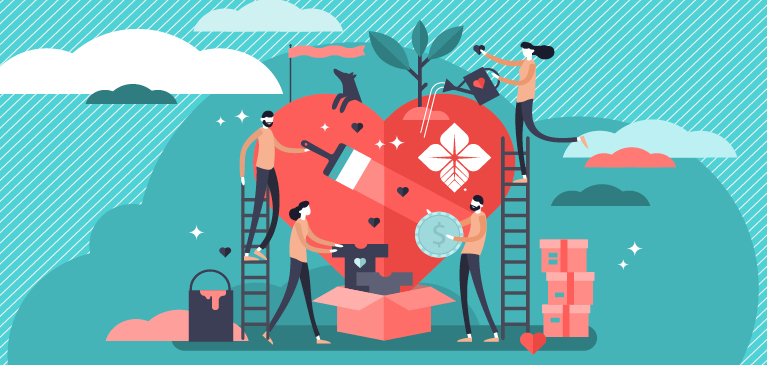 Trading business attire for casual attire or a shovel is one thing GreenStone employees chose to do to help in their community. One of GreenStone's core four values is, get involved. To support this value, GreenStone offers employees 16 hours of paid time off for community service to encourage employees to volunteer in their communities to help create an impact.

A few ways GreenStone employees volunteer in their communities are with organizations such as FFA, 4-H, Michigan Harvest Gathering and Feeding America. They also help at community gardens, farmer's markets and school sporting events. Volunteering has a positive impact on the community and GreenStone's culture. Helping hands and a positive mindset often lead to more team collaboration and an overall positive work environment.

At GreenStone, our financial service officers, crop insurance specialists and tax accountants are a part of the communities they work in. Volunteering allows employees to network with community members. Networking in this way offers the opportunity for GreenStone team members to share our story and services to find solutions for how we can best serve the communities we support. When employees are in the community they are not only representing themselves and their families, but also GreenStone.

GreenStone has learned over many years that giving all employees paid time for volunteering leads to skill development and promotes leadership within the organization and the community.

We thank all of our employees who continue to make an impact on their communities by giving back and volunteering. Growing in skills, networking and leadership are all prevalent in our culture and part of why GreenStone encourages employees to volunteer in their community.