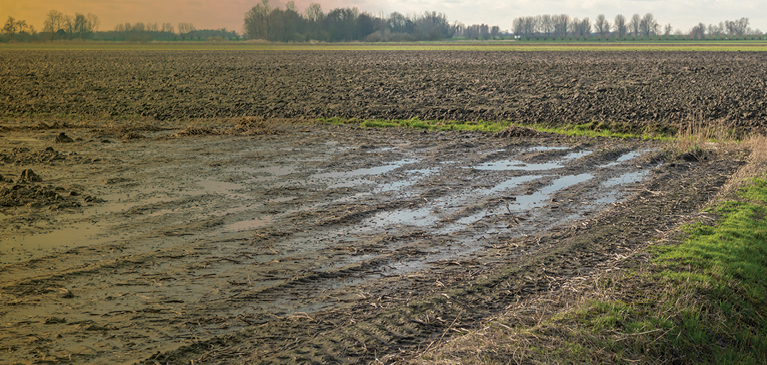 Throughout my experience with crop insurance as both an adjuster and now as an agent, I have concluded there are five important things all farmers need to know to be sure they are accurately covered when it comes to prevented planting decisions and claims. Most importantly, stay in communication with your GreenStone crop insurance specialist to be sure you are up to date on current changes.
KNOW YOUR TIMELINE
The first step is knowing the final plant date and late planting period for your first intended crop. There is a strict 72-hour period to submit a notice of loss.
KNOW THE DIFFERENCE
There is a difference between first planted crop/second crop scenario and an actual prevent plant scenario, be sure you know the proper situation you are in. There is a difference in options between the two and they are commonly mistaken by farmers.
KNOW/ESTIMATE YOUR INTENTIONS
Knowing your cropping intentions plays a key role in the prevent plant process. It is important to communicate your intentions with your adjuster and agent. This will help guide your decision in the prevent plant process, and allow the correct documentation be taken in a claim situation. If your intentions change throughout the process, it is important to communicate them with your agent/adjuster so you can utilize your risk management plan.
KNOW PREVENT PLANT'S ELIGIBILITY REQUIREMENTS
Prevent plant has to meet the 20/20 rule. The lessor of 20 acres or 20 percent of the unit. (These acres do not have to be whole fields. It can be parts/pieces of a specific field. The adjuster in a claim situation will be able to determine acreage. It is important to know these acreages for acreage reporting.) There is also an eligibility requirement based on maximum planted acres on a per crop per county basis in any of the four most recent crop years.
KNOW YOUR OPTIONS
First Option-Grower chooses not to plant a second crop/leave acres "black dirt."
Depending on intended crop 55 percent-60 percent of guarantee
Can plant an approved cover crop (references for approved cover crops and termination guidelines can be found at the USDA website. Be sure to check guidelines because it can affect your crop insurance coverage)
Cover Crop Guidelines
Grower cannot hay or graze cover crop until after Nov 1. (Growers are subject to random spot checks, and if harvested before Nov 1, Prevent plant payment on first crop will be reduced.
Grower must report all prevent plant acres
There will also be no effect on APH
Unit structure elected at application/renewal time is dependent on planted acreage. Example: If enterprise units were elected, but with prevent plant acres planted acreage did not qualify for enterprise units premium will vary at billing without a discount factor.
When I worked as an adjuster on prevent plant claims, I found farmers chose this option to have the ability to tile over the summer.

Second Option-Grower elects to plant a second crop
Second crop cannot be planted until after the late plant period for the first prevent plant crop (which can change coverage levels for that crop).
Second crop will be insured if it is listed on the policy. Example: Corn prevent plant crop, and beans was the second crop, if the beans are insured in that county they will be insured (all acreage of the crop insured in that county has to be on the policy).
First crop indemnity will be reduced to 35 percent
Second crop premium is 100 percent and eligible to receive full indemnity

First crop premium also reduced to 35 percent

65 percent of remaining prevent plant indemnity can't be restored regardless of second crop loss.

Prevent plant crop will receive 60 percent of approved APH yield for prevent plant acres.
Second crop APH will go off of actual production.
Another key aspect in deciding if prevent plant is the right choice is that many of the government programs may be based PLANTED acres.

Communication with your agent is key in the decision making process for prevent plant, and communication with your adjuster in understanding your options during your farming practices is key in guiding you in utilizing your risk management plan. This will also allow you to know if coverage levels may change for a specific crop depending on the timeline.

You can utilize Greenstone's decision-making chart when making Prevent Plant decisions. You should also refer to the Crop Provisions/Crop Insurance Handbook/Loss Adjustment Manual.