Allis-Chalmers, John Deere, Case, Ferguson and International Harvester- all these tractors and more were the guest of honor at last week's Ionia Farm Power Show.
Established in 2001, the Ionia Farm Power Club was created with a mission of providing an event filled with family fun and a focus on tractors. That event, the Ionia Farm Power Show, is now the highlight of the summer for many with hundreds of people attending each year and tractors from all makes, models and decades. Organized by the Ionia Farm Power Club and the help of many volunteers, the show has grown in popularity each year. Attendees had the option to come one or all three days with the single admission price of $5 and could choose to stay overnight at an on-location campsite provided at an additional cost.
There was something for everyone as guests roamed the Ionia County Fairgrounds site and had the opportunity to meet with antique tractor owners. The three-day event kicked off at 7:00 each morning with a breakfast benefiting 4-H. Throughout the weekend, there were various activities such as an all-day tractor pull, kids corral, tractor parade, pie contest, lego contest and tractor softball. Both Friday and Saturday evening, attendees enjoyed live bands and the 18th annual Ionia Farm Power Show officially wrapped up Sunday at noon with a 1948 Allis Chalmers 'G' tractor raffle giveaway.
As an avid volunteer in the community year round, it's no surprise GreenStone's senior financial services officer in Ionia, Cynthia Cole, has been involved in the success of the Ionia Farm Power Show for nearly two decades. She has helped coordinate the 4-H breakfasts each year since the event began and enjoys being a part of the event. This year, employees from the GreenStone branch in Ionia, Cameron Bongard, Kathy Thiel and Kimberly Klum, also came out to support 4-H by volunteering to cook and serve breakfast.
GreenStone is grateful to have employees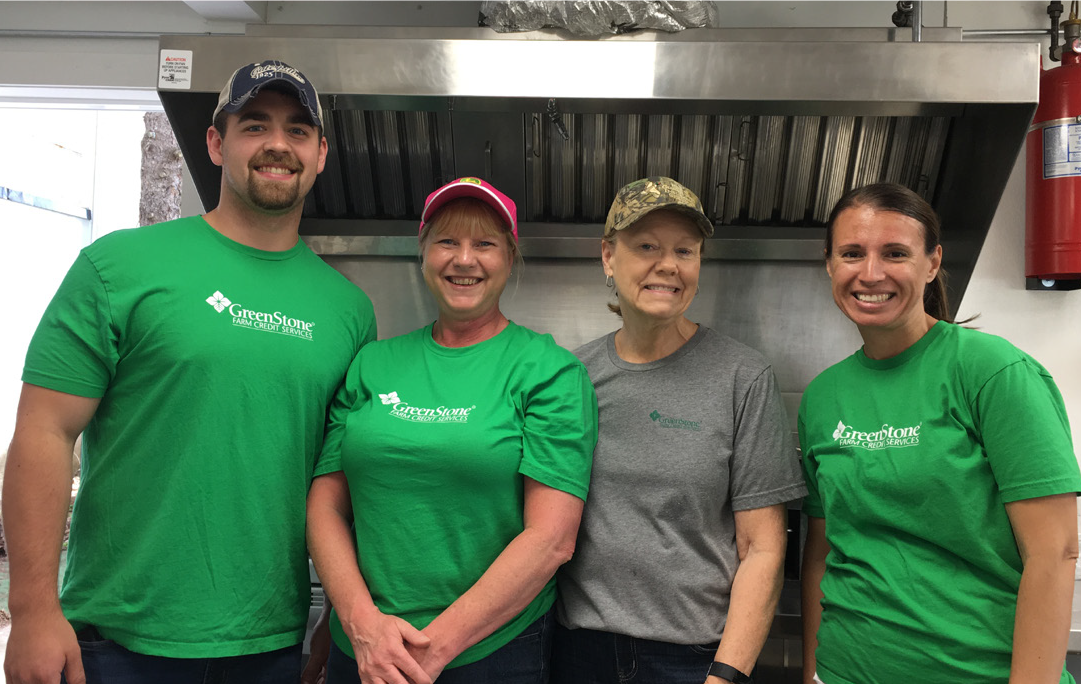 share their passion of serving the agriculture community and contributing to the success of youth. As an 18-year sponsor of the Ionia Farm Power Show's 4-H breakfast booth, the cooperative takes pride in supporting local events and organizations that promote agriculture. If you are interested in learning more about the Ionia Farm Power Show or attending next year, please visit

ioniafarmpower.org

for more information.