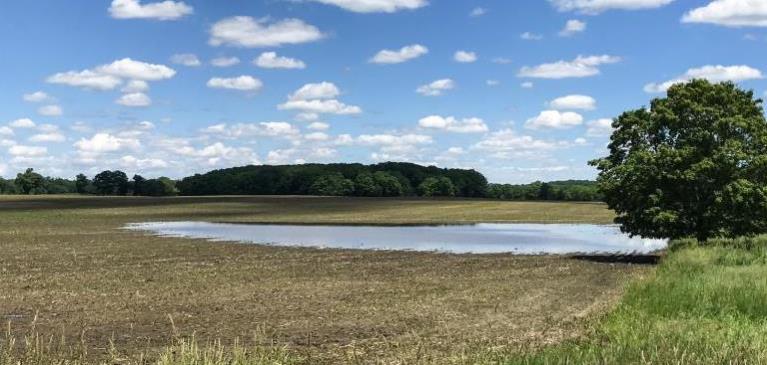 Michigan State University Extension updates recommendations on using corn and soybeans as cover crops for prevented plant.
As the week has progressed, discussion has continued within the state among agricultural experts, farmers and crop insurers on the use of corn and soybeans as cover crops. On June 25, 2019, Michigan State University Extension recognized as agronomically sound the use of corn and soybeans as cover crops following a prevented plant in Michigan. MSU Extension has revised the the original article to include additional guidance as follows:
"Michigan State University Extension (MSUE) recognizes as agronomically sound the use of corn and soybeans as cover crops following a prevented planting crop in Michigan. Further, MSU Extension recommends for corn, seeding rates of 28,000 - 40,000 seeds per acre based on soil type, 30 inch of less row spacing, fertility to meet bimass/forage goals and herbicides and pesticides for weed and insect control. For soybeans, a minimum seeding rate of 150,000 seeds per acre. 30 inch or less row spacing, less is preferred, but not required and herbicides and insecticides for weed and insect control. The extenuating circumstances of the 2019 growing season have led to large prevented planting acres, shortages in cover crop seed supply and the need for emergency forage. In light of these challenges, corn and soybeans are acceptable for erosion control or other purposes related to conservation or soil improvement."
Please reference the original article, Corn and Soybeans as Cover Crops Following Prevented Planting, for additional information relating to use of corn and soybeans as cover crops.
Farmers considering alternatives to their cropping plans including prevented planting can consult MSU Extension Delayed Planting Resources for additional information. Farmers should also consult their Farm Service Agency (FSA) and crop insurance agent when considering options for prevented planting acres.
Farmers are encouraged to use these cover crop resources when considering cover crops for prevented planting:
MSU

Extension Cover Crop

website

Midwest Cover Crop Council (

MCCC

)

website

MCCC

Cover Crop Selector Tool.
The MSU Extension Cover Crop Team is available to answer questions you may have about cover crops and their use.

This work is supported by the Crop Protection and Pest Management Program 2077-70006- 27775 from the USDA National Institute of Food and Agriculture. Any opinions, findings, conclusions or recommendations expressed in this publication are those of the author(s) and do not necessarily reflect the view of the U.S. Department of Agriculture.

For more information, visit msue.msu.edu or to contact an expert in your area call 888-MSUE4MI (888-678-3464).

This article was originally published by Michigan State University Extension on June 28, 2019.