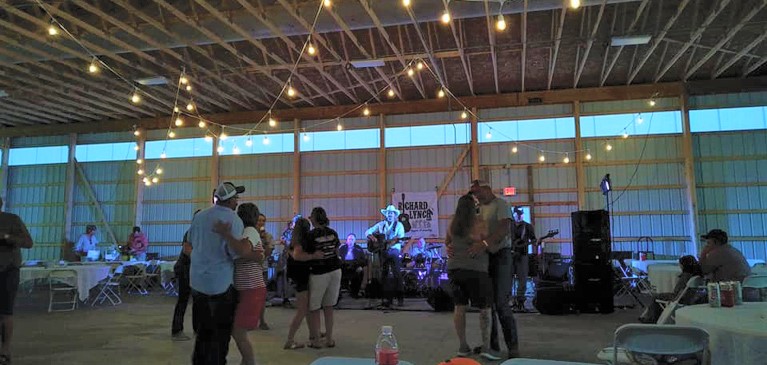 Ignited by a single spark over 1200 miles away, generosity from fellow farmers and ranchers eased the burden for many families affected by a wildfire. Fueled by compassion and a drive to help farmers in need, Ag Community Relief was born.
In March of 2017, flames invaded the homes of hundreds of people and thousands of livestock. After hearing about the devastation in the southwest, Matt Schaller of Ottisville, Mich. sprang into action. He asked the community for hay donations and decided he would personally deliver bales of hay to farming families in need. Matt received an overwhelming amount of support from his local community and within a week and a half, loads of hay had been donated. By Friday, ten semi-trucks were loaded and on their way to families in Texas.
"While on the road, we talked a lot on the CB and decided when we got back home we would see what it would take to organize something so we could be ready for the next disaster," Matt says. "Our main focus is helping people in agriculture because it doesn't seem like they have enough of a support system for when disasters happen."
Although they were founded just over two years ago, Ag Community Relief has provided hope dozens of times in the aftermath of natural disasters. The non-profit is ran entirely by volunteers who donate their time and trucks to deliver resources. Focusing on helping families in farming and rural communities has connected the organization with individuals across the country who share the same dedication and passion for the agriculture industry.
Ag Community Relief has grown tremendously over the few years and has donated approximately $700,000 in supplies, funding and resources to help families get back on their feet. In addition to helping farmers and ranchers in need, the organization supports local 4-H and FFA groups and have awarded $6,000 in scholarships to youth involved in leadership activities. While much of Ag Community Relief's funding come from private and business donations, each year the non-profit hosts a Barn Bash dinner and auction to raise money.

"In the past, Michigan has been a huge supporter of everything we've done and are always there to back us," says Christy Gordon, secretary of Ag Community Relief. "Many Michigan farmers and producers are going through their own disaster right now, so this year's Barn Bash was more of a 'thank you' for them. We wanted farmers to come and have a fun night rather than put funds forward like previous years."

The 2019 Annual Barn Bash took place on Saturday, June 29 in Imlay City, Mich. Complete with a corn hole tournament, silent auction, dinner and dancing, there was something for everyone to enjoy. The event also consisted of live music from the Richard Lynch Band, raffles and camping sites for guests to stay overnight. The proceeds from the Barn Bash go directly toward the Ag Community Relief's efforts in serving farming families in despair and helping to increase the response time when disasters strike. With over 300 people in attendance and raising nearly $30,000, the 2019 Annual Barn Bash was a success.

"Having fundraiser events like the Barn Bash allows us to have a faster response time when a disaster strikes because we will already have the funds and can get somebody immediately on the ground to help or deliver resources," Matt says.

Sharing Ag Community Relief's compassion and commitment to rural communities and farm families, GreenStone is a proud sponsor of the 2019 Barn Bash. As an advocate for the agriculture industry, the cooperative was grateful for the chance to support an event that appreciates farmers and their dedication while contributing to the organization's mission. For more information on the Barn Bash, the Ag Community Relief organization or how you can help, please click here.