What began as a museum dedicated to displaying antique tractors, Troy and Jill Bancroft, owners of AgroLiquid, saw as an opportunity to provide agricultural education to the community.
Rather than simply using the space to show refurbished tractors, the Bancroft's set out with a mission to bridge the gap between producers and consumers. With this mission in mind, a non-profit organization was developed. The IQhub, located in AgroLiquid's headquarters in St. Johns, Mich., offer schools, families and the public a free day of fun while learning about the agriculture industry. Since forming in 2014, the center has welcomed students of all ages and connected with over 13,000 visitors in 2018.
"The IQhub started out as a place for people to visit and learn about agriculture and the environment. The center has just gotten bigger and bigger over the years," says Emily Crambell, IQhub educational and outreach manager. "We now offer even more educational programs for students visiting to learn about agriculture-related topics." Program topics for visitors vary depending on the age of the students. Subjects like gardening, caring for animals and composting are taught to younger students while high school and college level students learn about photosynthesis, genetics, or habitats. Often times, the IQhub organizes field trips for schools to visit the center -- completely free of charge.
"We know budgets are tight in school districts, so we pay for the cost of traveling for schools interested in visiting," Emily explains. "Because our admission to the IQhub is free, it helps us attract more people and teach visitors about agriculture."
In addition to educational programs aligning with the school curriculum, the IQhub offers two-day camps for students to continue learning in the summer. There are also rotational guest exhibits for visitors to explore. Currently, there is an aviation guest exhibit available for visitors now through September. Guests can experience aircraft models, displays and a real plane cockpit. Although the center is open to the public Monday through Friday, from 9:00 a.m. to 4:30 p.m., educational groups have the option to schedule Saturday appointments.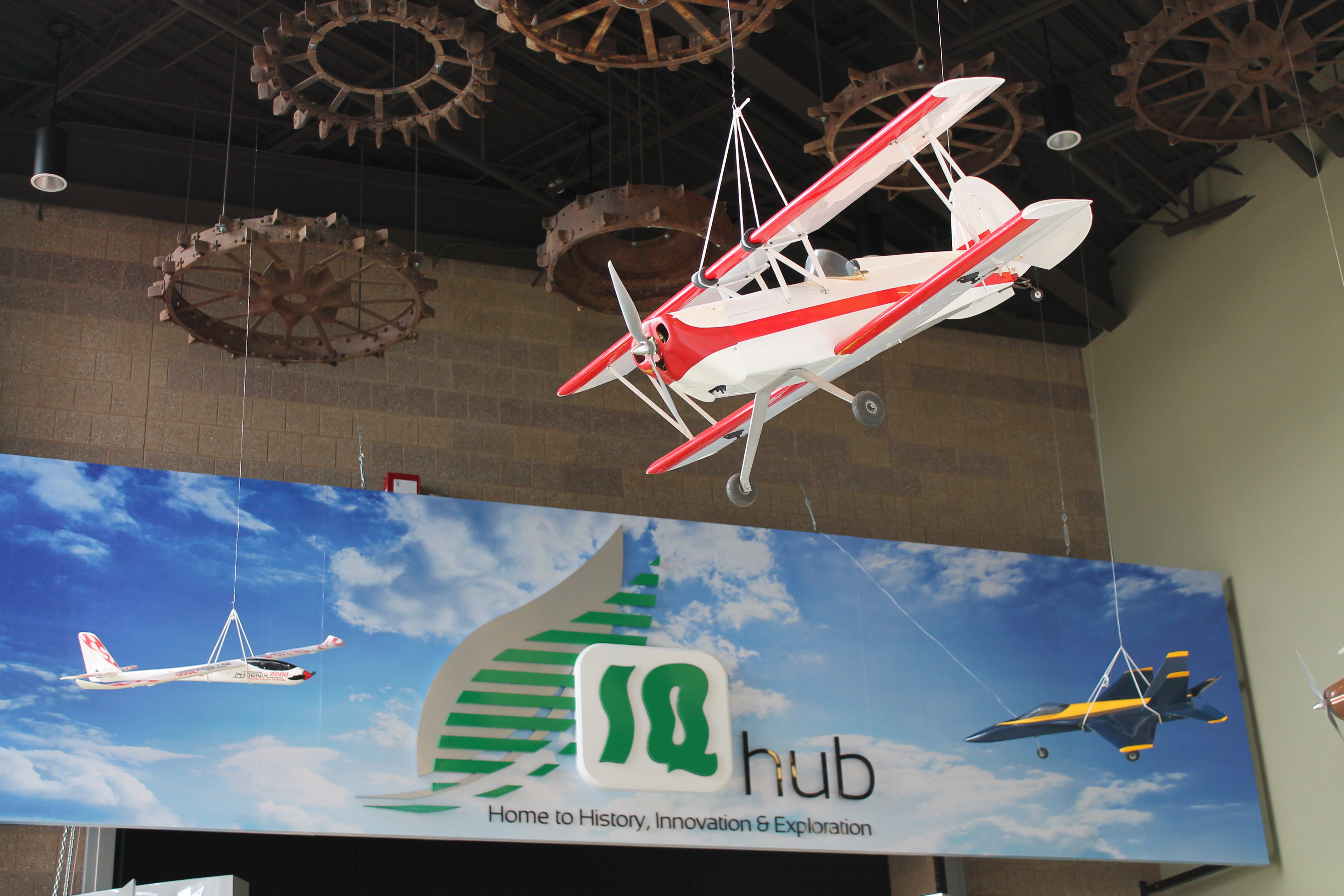 As a non-profit organization, the IQhub's goal of providing the community with a free education in agriculture is achieved by the help of many sponsors. The IQhub is proud to provide free admission to guests year round as well as travel accommodations for groups and are grateful for the generosity of private and public donors. As a supporter of educating youth and the community of agriculture's importance, GreenStone takes pride being an IQhub sponsor.

"GreenStone has a wide presence in agriculture and the community, so we were happy to have them sponsor us and be a part of our museum," Emily says. "A lot of what we do wouldn't be possible without sponsors helping us make these experiences available for schools."

If you are interested in visiting the IQhub, exploring the aviation exhibit or learning more about the educational programs offered, visit their website here, call Emily Crambell at (998) 227- 3847, or stop by the center during business hours.