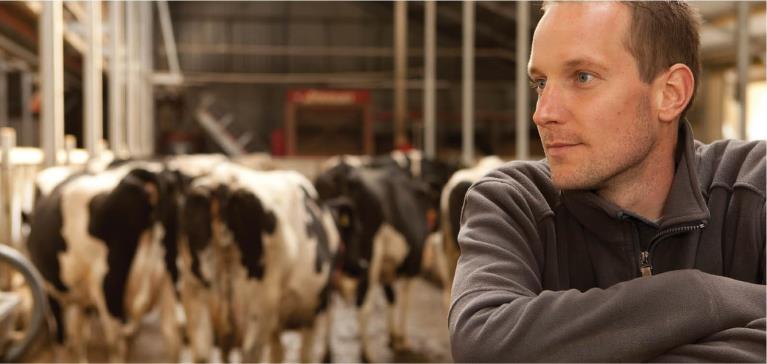 This article was originally published by Michigan Farm News on August 19, 2019.

Based on USDA forecasts, the Class III price for the year is expected to be 15 cents higher to $16.05 per hundredweight as the higher expected cheese price more than offsets the lower expected whey price.

Dairy market activity this summer has been impacted by a number of factors including the weather, trade and overall milk production making forecasting the remainder of 2019 more difficult, but the trend is pacing upward.

The USDA announced class prices for July is $17.55 Class III and $16.90 Class IV. While prices at this level were available on the futures market multiple times over the last few years, the market has not settled this high in 55 months.

Based on USDA forecasts, the Class III price for the year is expected to be 15 cents higher to $16.05 per hundredweight as the higher expected cheese price more than offsets the lower expected whey price.

The Class IV price forecast for 2019 has been raised 5 cents to $16.45 per cwt as the higher expected nonfat dry milk price more than offsets the lower expected butter price. The all-milk price forecast for 2019 is $18.20 per cwt an increase of 20 cents from last month's forecast.

A key factor impacting markets and price forecasts is the uncertainty in the export market. United States Dairy Export Council reports exports in May were lower by 9 percent for nonfat dry milk-skim milk powder, 41 percent for butterfat, 20 percent for whey products and 14 percent for lactose, but up 11 percent for cheese. Overall U.S. dairy exports are to potentially set a record in 2019 despite the tariffs still in place.

For our dairy farm customers, this is welcome relief from the previous forecasts, particularly those in the Michigan market who are more heavily impacted by the Class IV price. The increased market prices are also being bolstered by the movement of milk to other markets alleviating pressure on the supply in the state, which in turn reduces the costs farmers have been fronting with higher PPDs.

The anticipation of additional processing also seems to have injected some optimism in the market. Over the past year, investments in Michigan's dairy processing has helped alleviate the pressure. We have seen more than $900 million invested in dairy processing the past 24 months from a range of companies.

On the farm, producers are improving their efficiencies while maintaining productivity. They are working this delicate balance by carefully evaluating assets and inputs costs in relation to productivity and more importantly, profitability. In June, Michigan production grew by 2.2 percent, the highest increase east of the Mississippi. Neighboring states of Wisconsin, Ohio and Pennsylvania are marking a decrease in production. Nationally milk production was down 0.3 percent.

Uncertainty in the feed prices is also factoring into overall profitability on the dairy farms. Feed prices, coupled with higher future milk prices, set up an opportunity for producers to use risk management tools to protect their margins. Using these tools can ease some of the variations in pricing producers have been experiencing.

Looking ahead to 2020, USDA's June forecast shows Class III price at $16.65 per cwt and Class IV at $16.75 with an all-milk price projected at $18.85 for the year. The bump in prices is a welcome relief for dairy farmers who have endured many months of below break-even prices. For some, the relief may be too little, too late as some farms have made the business decision to transition out of milk production.

At GreenStone, we have worked alongside our dairy farm customers, and all customers, providing customized solutions to each farm's unique situation. Each farm has a unique management and business structure, and we look to help an operation evaluate the best approach to help a farm meet its business and personal goals. We are cautiously optimistic that the current milk prices will continue through 2019 and into 2020. There are several risk management tools available such as Dairy Revenue Protection to ensure these prices are recognized. How feed prices and other input costs may affect overall margins is yet to be seen.

For more information specific to your area or operation, we invite you to reach out to one of our dairy lending experts.

To view the original article published in the Michigan Farm News on August 19, 2019, click here. To speak with a GreenStone representative about questions or advice, click here.