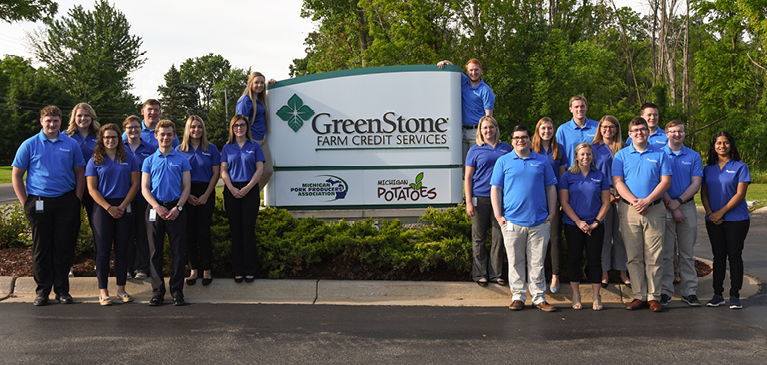 GreenStone's crop insurance interns have the opportunity to visit many different farming operations including greenhouses, apple orchards and blueberry fields to learn directly from our members. Hear from Lauren Voelker and Mackenzie Clare as they explain their roles within the crop insurance department and recap their summer internship.

By interning at GreenStone, students earn college credit toward their degree, gain valuable experience in their field and establish strong relationships with fellow interns and leaders of the agriculture industry. The internship program provides interns multiple opportunities to grow professionally and better understand the cooperative's values at events like an etiquette lunch, volunteer day and a farm visit.

Check back every Wednesday for new posts about GreenStone careers and intern highlights.

Are you or someone you know looking for an internship? Learn more about GreenStone's internship program and careers here.