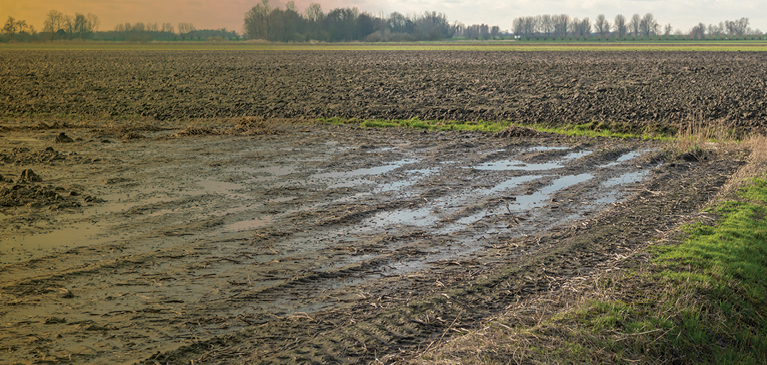 The wet, cold, spring we experienced this year will have a ripple effect for many months to come and could likely impact the 2020 growing season as well because many crop management plans were changed to accommodate prevented plant acres. Making planting decisions mid-stream caused acres to either stay idle or be planted to cover crops or forages. Cover crops (corn) used for silage will likely become a necessary feed source throughout the winter and spring. The additional forage acres planted will also be an important feed source as prices for corn and soybeans will likely rise due to limited yields.

So what happens if the additional hay acres are hit with winter kill or a dry spring and do not meet yield expectations to supplement feed rations? This is where a pasture, rangeland and forage (PRF) crop insurance policy can help alleviate risk, particularly for dairy and livestock producers dependent on forages to feed their animals.

PRF insurance is designed to compensate growers who lose productivity due to unfavorable weather throughout the year. Coverage can be obtained to offset the risk of winter kill or a drought.

Policies for PRF are written for grazing land, haying ground, organic ground and irrigated land. Coverage is based on 90 percent of the average rainfall in a two month time period in a grid. Unlike other crop insurance policies, PRF uses a grid, not a county or region territory, to determine the weather activity measured by Doppler radar and local weather stations. This is an important stipulation when we consider the variability in rainfall among locations.

Growers looking to use PRF insurance can select a minimum of two, two-month intervals for coverage. Adjacent months can be at any point as long as they do not overlap. Coverage in winter can be used to offset winter kill from lack of snow cover.

Using historical weather data dating back to the 1940s, growers can chart their local weather patterns to see historically how the use of a PRF policy may or may not have resulted in a payment for their area. Ideally, like all insurance the goal is to have a highly productive and profitable crop that is not reliant on insurance. Having a risk management plan that includes a PRF policy will help fill in the gaps should your hay be impacted by unfavorable weather.

If you have increased the amount of hay or grazing land this year, or find you will be more dependent on the crop than in the past, PRF crop insurance may be a good fit for management plan. Sign-up deadline for 2020 PRF insurance is November 15.

For more information on PRF or any other crop insurance product, contact your local GreenStone Crop Insurance specialist.