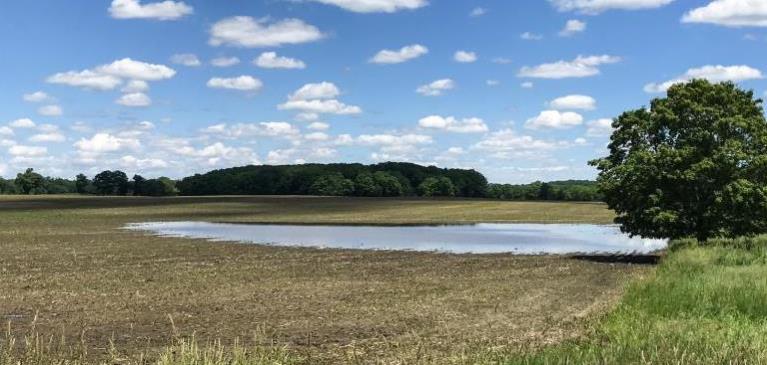 Growers can pay in to WFRP and NAP plans but can only collect on one plan in the same year. Growers can layer WFRP and APH plans. Here is a brief overview of how to participate in these insurance and disaster relief options, and what triggers them.

RMA offers WFRP insurance nationwide through private insurance agents, who can be found with the Agent Locator tool.

WFRP is based off your average gross income over five years, as reported in Schedule F tax forms. This number is then compared to what you expect your gross income to be for the next crop year from allowed on-farm revenue streams. Examples of non-allowable revenue streams include custom hire agricultural work, contract growing, government program payments (like Conservation Reserve Program participation), and post-production processing.

The Average Revenue History (ARH) is the lower of these two numbers, and the insured revenue for that year is ARH times the coverage level, between 50% and 85%, and a subsidy based on the number of crops that are grown on the farm.

At the end of the season, after you have filed your farm income taxes, a loss adjuster will review it for allowable revenue and expenses, inventory adjustments, unharvested or unsold production, and production lost from uncovered causes to determine a revenue. A loss indemnity payment is made when the total revenue for the year falls below the insured revenue and fills in that loss.

A farm can have no more than $8.5 million in insured revenue; have no more than $1 million expected revenue from animals and animal products; have no more than $1 million in expected revenue from greenhouse and nursery; and have no more than 50% of total revenue from commodities purchased for resale.

Use the following formula to calculate expected revenue with WFRP:

ARH x ___% coverage level x ___% subsidy = insured revenue.

Your eligibility and premiums can be calculated in more detail with the RMA Cost Estimator tool. The Cost Estimator only provides a general premium estimate. Refer to your crop insurance agent and policy for specific information regarding insurance coverage, calculations, conditions, application deadlines, and exclusions.

This article was originally published by Morning Ag Clips on August 26, 2019. To view the original article, click here or for additional farming resources provided by the USDA, visit www.farmers.gov.

These crop insurance options apply to the 2019 planting season and do not reflect the 2020 crop insurance options. For updates on the 2020 planting season and upcoming policy changes, check GreenStone's Open Fields Blog weekly.