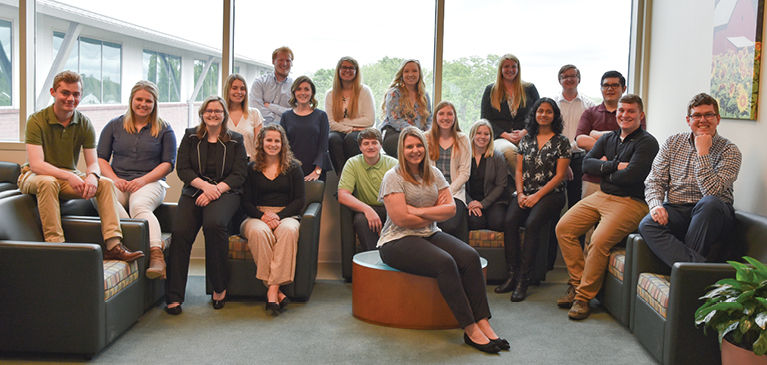 While working behind the scenes in GreenStone's East Lansing office, the legal and tax accounting interns stay busy working on compliance auditing, preparing financial sheets and helping complete member tax forms. They work alongside their team to complete projects and in return, gain real-world skills and knowledge on programs they can apply toward their future.

Hear from the 2019 tax and accounting intern, Jennifer Pawlowski, and the legal auditor intern, Hannah Cameron, on what their role at GreenStone looks like.

By interning at GreenStone, students earn college credit toward their degree, gain valuable experience in their field and establish strong relationships with fellow interns and leaders of the agriculture industry. The internship program provides interns multiple opportunities to grow professionally and better understand the cooperative's values at events like an etiquette lunch, volunteer day and a farm visit.

Are you or someone you know looking for an internship? Learn more about GreenStone's 2020 summer internship program and career opportunities today.