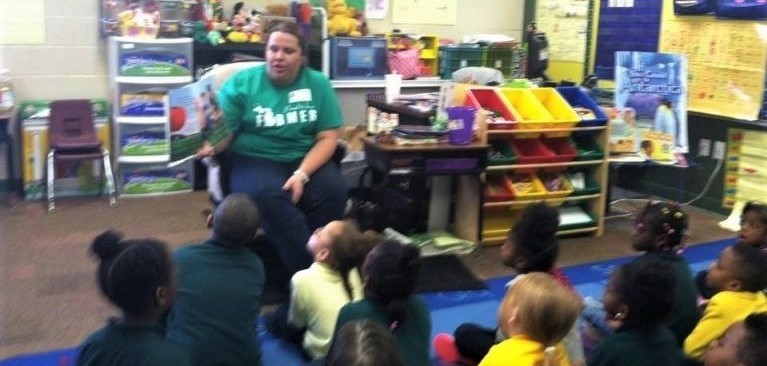 Even as a child, GreenStone crop insurance specialist, Amanda Kutchey, had a passion to volunteer and give back to her community. She attended events, helped at programs and sat through meetings with her parents, who were active Farm Bureau members. She carried this commitment with her through college and eventually became a Farm Bureau member herself.

As a member of Macomb County's Farm Bureau, Amanda has the opportunity to share the importance of agriculture in a number of ways. She reads to students on National Ag Day, organizes Dinner on the Farm events, is a chairperson of the Promotion and Education Committee and former chairperson of the Young Farmer Committee. Her dedication to volunteering in Macomb County Farm Bureau during these legislative breakfasts, National Ag Week celebrations, Project R.E.D. events, Farm Safety Days and 4-H Livestock auctions earned her the award of Presidential Volunteer of the Year from Michigan Farm Bureau.

For Amanda, the award signifies her years of commitment to the community and how crucial her role as a Farm Bureau member is.

"It is important to me because I believe giving back and working with those in your industry builds a strong commitment to your neighbors and co-workers, strengthening the tie to agriculture at our own farm," Amanda says. "I see how others around me have given back through the years, and how rewarding it is."

Amanda's strong background in agriculture helps her lead as a Farm Bureau member and educate urban communities. In addition to growing up on her family's farm, she works with farmers and growers as a crop insurance specialist at GreenStone. As a long-time partner of Michigan Farm Bureau, the cooperative is grateful to have employees with similar goals and are dedicated to supporting agriculture. She is a true testament of GreenStone's four core values: get involved, do the right thing, customer first and deliver quality.

"I think as an employee, it is important to give back to the community in which I work," Amanda says. "Often times, we are volunteering side by side with customers and I always strive to do my best to deliver quality as both a crop insurance specialist and volunteer because people do not always remember a name but they remember the person that helped them by going above and beyond."

Congratulations to Amanda on her well-deserved award. GreenStone deeply appreciates her continued dedication of educating others on the importance of the agriculture industry.